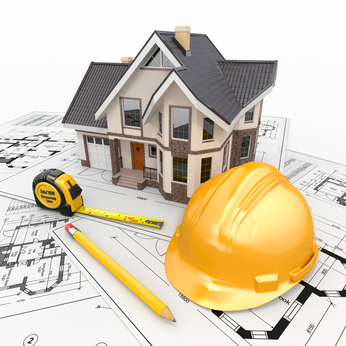 Building a custom home in the North Texas areas of Flower Mound, Highland Village, and other upscale communities in the Dallas-Ft. Worth metro is the dream of many. However, many people don't really consider all that's involved – they simply envision their dream home in all its glory when completed. At Bud Bartley Family of Builders, we want you to be fully informed about the home building process so that you enjoy a seamless experience.
Here's some information you'll find helpful regarding your budget, building location, choosing a builder, and your house plan:
Even when you're building an upscale home, it's important that it doesn't get out of hand in terms of your budget. Consider materials, labor, and other costs involved in completing your home. Your Dallas custom home builder can help enlighten you about other costs you may not have thought of, so that you can stay within your budget.
Location. It isn't enough to simply choose the perfect piece of land; in fact, the condition of the location could potentially affect the cost of building your custom home. Factors such as drainage, zoning, land stability, soil condition, and access can impact the layout or design – or whether a home can be built on the property at all.
Choosing your home building team. This is perhaps the most important decision you will make. When it comes to building a custom home in the Dallas area, experience and skill make a difference. Make sure the contractor you choose is reputable, trustworthy, and dedicated to delivering the results you desire. You will be working closely with your builder for the duration of the project, so it's important you feel comfortable and at ease discussing any issues that may crop up along the way.
Create your house plan. Will you have an architect draw up the design of your home from scratch, or choose a stock plan and make modifications to it? The second option is more affordable, however it may be a time-consuming process if you have a difficult time finding a stock plan that's easily adaptable to the home you want for your family.
With North Texas home building, being fully prepared helps prevent any unwanted (and potentially unpleasant) surprises!
For more than 30 years Bud Bartley Family of Builders has expertly crafted exquisitely beautiful, quality homes for those in the Dallas area. Contact us today for all of your home building needs.