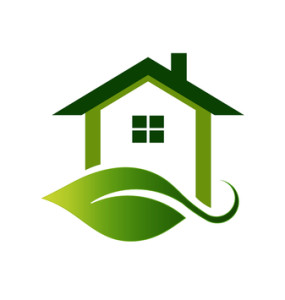 While the term "green" has become more common over the last decade or so, most people who are considering a custom built home in Flower Mound or outlying suburbs of Dallas think more in terms of "energy efficient" than "green." Essentially, the term "green" just doesn't excite potential home buyers, although they definitely want to include features that make the home more energy efficient, and understand the benefits. What do homeowners want in a home? It's simple – low utility bills, spaces that are comfortable, safety/security, and a good resale value.
As trusted green home builders in the Dallas area who have been building "green" homes for years, we understand what consumers want. Energy efficient homes offer many benefits over traditional homes, including fewer allergens and toxins, and therefore a healthier family. Lower utility costs are another benefit homeowners want. But, what happens when it comes time to sell? Homeowners are worried that while they may pay more upfront for a "green" or energy efficient home, they won't be able to recoup the cost as they might for features or amenities that add to the aesthetic appeal of their homes. Actually, quite the opposite is true – buyers do appreciate energy efficiency, and a home that is less expensive to maintain is a big factor when other qualifications such as school districts, employment, and other demands are met.
A study conducted recently by UC Berkeley/UCLA found that in the more than one and a half home transactions included in the study, the selling price was higher for homes labeled "green." In fact, the research revealed that the more than 4,000 certified energy-efficient homes included in the study sold at an average price premium of 9%.
It all boils down to the fact that buyers really do desire homes that are energy efficient or "environmentally friendly," for reasons other than saving money. Homes that are energy efficient sell more easily for a number of reasons, including the fact that they are healthier and more comfortable.
At Bud Bartley Custom Homes, we realize the word "green" isn't always appealing to potential home buyers, however the value add is what matters. Homes that are energy efficient and eco-friendly are in high demand, and bring a better price at resale. As builders of custom green homes in the Flower Mound, Highland Village, and other prestigious communities, we welcome all of your questions regarding "green" building.