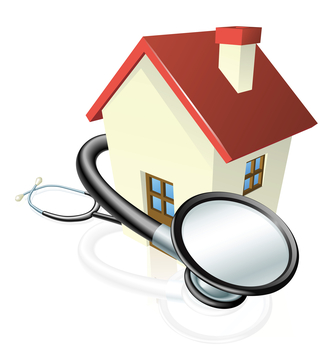 Many people associate building a green home with a home that is a healthier home for their families, and that's how it should be. As Dallas green home builders, we know that a healthy home is one that is as free as possible of toxic materials, and provides the best possible environment for those who live in it. Perhaps you have heard that indoor air is up to 10 times more toxic than outdoor air – sadly, it's true! While your home is your refuge, many traditionally built homes are full of invisible toxic substances.
So, what are the aspects of a healthy home you should know about when considering a green home in the Flower Mound or Highland Village communities? Here are a few of our thoughts:
Avoid products containing formaldehyde and high VOCs (volatile organic compounds). Some of the things that may contain these substances include some adhesives, sealants, caulking, paints, and even synthetic carpets.
Build with natural materials when possible. Biodegradable materials include wood, bamboo, stone, ceramic, cork, hemp, even organic cotton and straw. The manufacture and transportation of these materials require minimal fossil fuels, thereby offering a reduced carbon footprint. North Texas green home builders use recyclable materials in building, and you can do your part by considering the materials used in upholstery, carpets, even drapes or other window treatments.
Clean with green. Many cleaning products today are 100% natural, and just as effective as those containing harmful or toxic ingredients. You can purchase products at the supermarket which are environmentally-friendly and "kid-friendly," or use products found in most kitchens such as vinegar, baking soda, and lemon. Did you know hardwood furniture polishes up beautifully with olive oil and lemon? No aerosol cans, no potentially dangerous chemicals floating in the air.
While your builder will concentrate on the green aspects of construction, it's up to you to make the inside of your home as healthy as possible for your family – and the planet. Hopefully these "green" healthy home tips will help spark a few ideas of your own!
Count on the experts at Bud Bartley Family of Builders to deliver your dreams in the form of a green home that is every bit as distinctive and elegant as those built using traditional methods.