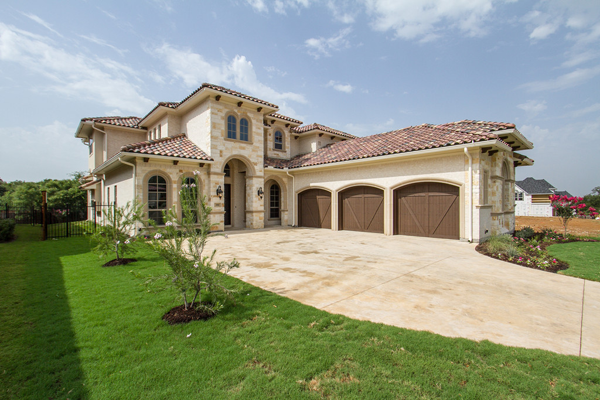 When you're thinking of building the home of your dreams, it's easy to get caught up in that dream, and put aside what needs to be considered before you actually start the building process. As highly experienced Flower Mound custom home builders, we know how important it is that you research ahead of time and educate yourself on the entire process. When it comes to building a custom home in the Dallas area, there are plenty of curves ahead – and you want to be prepared at every twist and turn.
Here are a few things we recommend you consider when you have decided to build that beautiful home you've long dreamed of.
Find a bank loan officer who is experienced in new construction lending. Just any old loan officer won't do, as the process for a mortgage loan and construction loan is very different. You also want the lowest possible closing costs and good rates; ask your home builder for recommendations.
Know what you want in your new home. Go through the home you currently live in and think about every aspect. What features do you love, and which do you dislike? What problems have you experienced in your current home that you want to avoid in your new custom home? How would you improve the various areas of your current home if you could? Make notes, and decide which ideas are most important should you have to scale down a bit at building time.
Help your builder "visualize" what you want in your home. You can tell the builder what you want, but it could be compared to telling your hairdresser how you want your hair cut or styled, only to look in the mirror a bit later to see it isn't at all what you described. Write out a list of the specifics, such as a walk-in pantry. Cut photos out of magazines, or even drive around and take your own pictures of the homes you love. By searching through magazines and online, you may find pictures of kitchens, baths, and living rooms that offer the cabinetry, counter tops, etc. you dream of. Keep all of these things in a file for your builder – it will help ensure you're both on the same page.
Be prepared to make a few alterations. Building a custom home costs a bit more upfront, so you will spend more money than what you would spend buying an existing home. What often happens is that those who are building make a few changes along the way, and the result can be increased costs. Also consider costs for permits, soil testing, appraisals, etc.
While it may be a bit more complex than simply purchasing an existing home and moving right in, building a custom home in Flower Mound is definitely worth the time, effort, and a little extra cost! At Bud Bartley Family of Builders, we understand that buying a home others have lived in just isn't the same as building the home of your dreams. Let us help create your vision of the perfect home!