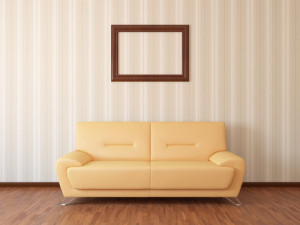 As trusted builders of Flower Mound custom homes who've been around for decades, we know that like many trends, the popularity of wallpaper has come and gone, and come back – again! Wallpaper has become a hot trend this year, in great demand by both interior designers and homeowners. Today's wallpaper is very different from what you may remember from 20 or 30 years ago. When you want a modern, classy alternative to paint with unlimited design choices, think wallpaper.
Wallpaper isn't just flowers and stripes today. Given how modern technology grows every day and the advances in digital imaging, homeowners can enjoy designs that are unique, creative, and complex. In fact, when it comes to the possible combinations of colors and amazing textures of wallpaper available today, the possibilities are truly endless. Whether you want to paper the dining room, bath, or even a bedroom or single wall of the living room to create a focal point, you can relax knowing that your design choice is uniquely yours, distinctive, and beautiful.
Afraid of making a commitment to wallpaper? If you've ever tried to remove it from a wall (or an entire room), you likely have nightmares about tedious, painstaking work that took days. You don't have to worry about that today, as there are companies who offer removable wallpaper and even those with special adhesives that make for easy removal if you decide you've made a mistake. Wallpaper can add elegance and style to a room, dramatic touches, or even just a fun touch for the kid's rooms. Show your own creative flair, or work with a designer who can help create the look you've dreamed of for your custom built Flower Mound home!
At Bud Bartley Custom Homes, we believe in the highest possible quality in custom built green homes and have been providing clients with upscale, beautiful homes in North Texas for more than 30 years. Give us a call today for more information or answers to your questions!