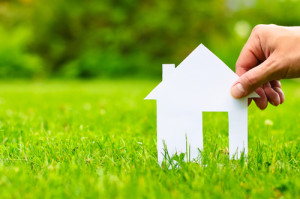 As trusted custom homebuilders in the Dallas area, we've noticed a trend over the past several years – homebuyers are extremely interested in 'green' or eco-friendly homes. Not only do homeowners want to save money on energy and other resources, they're concerned about their impact on the environment. While the materials used to build environmentally friendly, sustainable homes were once expensive, the costs have come down substantially today, thanks to technological innovations.
Energy Star appliances, LED lighting, using recycled and reclaimed materials in the building process – all of these things are important. What if you're in the process of saving up for your dream custom home in Flower Mound and wondering what you can do to make your current home more eco-friendly? Here are a few tips.
Review how much electricity, gas, water, etc. you're using in your home. Knowing your resource consumption is the first step toward making energy- and money-saving changes. You can learn a lot by studying your utility bills in-depth, or using websites that provide free energy calculators such as the one at energystar.gov. Once you know what the greatest consumers of energy are in your home (such as appliances), you can start making changes that will save you money on monthly utility costs.
What about your toilet? You may not have given it much thought, but about a third of the water used in your home each day can be attributed to flushing the toilet. Upgrading to a toilet that uses only 1.6 gallons per flush, as recommended by the GPH, is a smart idea if you have an older toilet that uses more water to flush. Even better, consider a dual-flush toilet that uses only half that amount for flushing liquid.
Are your heating/cooling dollars going right out the window? Check to make sure you're using conditioned air efficiently. This means checking for air leaks around windows, doors, even electrical outlets and areas where pipes come into your home. By sealing up every leak or gap, you can save a bundle on energy costs – and feel more comfortable in your home.
These tips will help ensure the home you're currently living in is as eco-friendly as possible while you're saving up for a beautiful custom green home in the Dallas area!
At Bud Bartley Family of Builders, our specialty is quality, eco-friendly custom homes designed for sustainability, comfort, and exceptional beauty. Contact us today if you're considering a new home in Flower Mound or surrounding upscale communities.