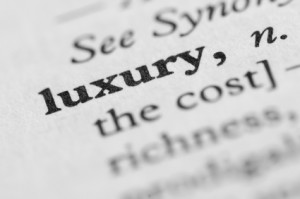 Certainly, amazing curb appeal is one of the many requirements of buyers who are building custom homes in the Flower Mound and Highland Village areas. However, in today's fast paced, technology focused world, buyers also desire homes that cater to their personal lifestyles. As custom home builders in the Dallas area, the professionals at Bud Bartley Custom Homes provide a level of care that future homeowners can trust – we focus on every detail the homeowner desires, regardless of how big or small.
Luxury used to bring to mind fancy finishes and good looks, regardless of the functionality and comfort of the home. Today, luxury combines with comfort, functionality, and lifestyle. Some homeowners need a super spacious, open kitchen complete with island and all of the modern amenities available, while others may focus on a fabulous master closet/dressing area with ample storage, abundant shelving, and plenty of USB and electrical outlets.
Not surprisingly, many people think of luxury homes as huge homes, those that seem to go on for acres and acres. Today, smaller lot sizes and building codes have resulted in homes that cover less ground, but that doesn't mean they are necessarily smaller in terms of square footage. Instead of going horizontal, many homes are going vertical, and using every inch of space on various levels. Essentially, less yard and additional floors. This is today's luxury home in many regions of the country.
Motion detectors; iPads that control video, sound, the sprinkler system, and other functions from a single location; checking in on the security of your home while you're away using your iPad; temperature-controlled wine cellars; car lifts; and other high-tech features – today's luxury homes are not only more comfortable and functional for the needs of the specific homebuyer, but smarter as well.
In the market for a custom built luxury home in the Dallas-Fort Worth metro area? At Bud Bartley Custom Homes, we are the experts in beautiful, quality, functional homes.