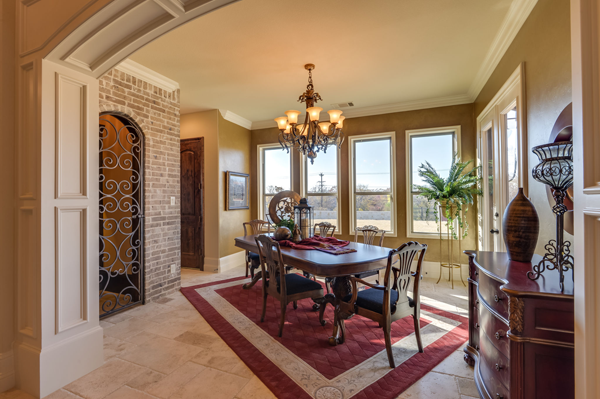 Considering a new custom built home in the Sanger area, or even a green home – but need mother-in-law suite options? At Bud Bartley Family of Builders, we know that having a parent live with the family is a growing trend; however, maintaining an element of privacy is important, too, both for your family and an aging loved one.
Living under one roof can be stressful, regardless of how much you love and enjoy being with an elderly parent. Parents need privacy and independence, too. Sanger TX custom homes, with optional mother-in-law suites, may be the perfect solution if you're one of the many adult children who prefer to keep your parent close, but in a way that is separate.
Those in their golden years love being around their children and grandchildren, but they love independence and having their own "space" as well. Mother-in-law suite options make it possible for your parent to enjoy his or her own living and sleeping accommodations so that both your family and your parent can live in beautiful, comfortable surroundings without feeling like you're "on top" of each other every waking moment of the day.
All of our new custom homes are elegant and designed to your unique needs and taste preferences, regardless of whether you're in the market for a home which includes a mother-in-law suite. We not only build quality, upper-scale homes for those with discriminating tastes, we provide solutions for those with special family needs, such as an aging parent who desires to be close to the family, but not too close.
In building new custom homes in Sanger, we also implement green building practices which make for healthier, more affordable living. By choosing Bud Bartley Family of Builders for your custom home needs, you truly can have it all! With over three decades of experience, you can count on results that exceed your dreams and expectations. Call us today!