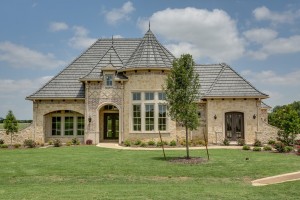 Did you know that in the Dallas-Ft. Worth area, custom home building is on the rise? There are several reasons for this, which we're discussing below. If you're considering a custom built Flower Mound home, you may want to get started sooner rather than later for the following reasons!
First, the real estate market in Dallas is hot, hot, hot. Existing homes don't stay on the market long, and locating a pad site is only going to get tougher with Toyota, FedEx, and other Fortune 500 companies coming into the area!
Real estate holds its value, and is a smart investment. Unlike other investments, including stocks and bonds, real estate typically holds its value in an inflationary economy; that said, it's important to buy before values reach their peak.
Green homes are affordable, which results in energy savings. There are more innovations in energy efficiency than ever before, and building an "eco-friendly" home is affordable at the current time. Energy efficient innovations such as radiant barrier roof decking, programmable thermostats, mechanical ventilation, LoE-366 windows, highly efficient HVAC systems, Energy Star certified appliances, and other features mean the lowest possible costs on energy. You also enjoy reduced consumption as well, which is great for the environment!
Subcontractors may be few and far between in the future! Because custom homes are being built in the Dallas area at an almost alarming rate, subcontractors are super busy. With the number of new custom homes going up, they'll only get busier – which means if you wait to build, you may ultimately be waiting far longer than you'd like. One thing you don't want to do is get in a rush and use subcontractors that are subpar, as quality may be affected.
Material costs are another reason to build now, as many materials and components are still priced reasonably. Costs to build will only get higher as demand increases, so why wait?
For a quality, beautifully designed custom Flower Mound home, depend on the trusted Bud Bartley Family of Builders. There's a reason we've been in business for more than 30 years, and it shows in every home we build.