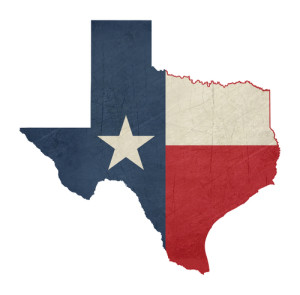 Outside of the old 'Dallas' television drama decades ago, and the fact that "everything's bigger in Texas," you may be wondering what's so impressive about this area and why North Texas is growing in leaps and bounds. Our Flower Mound custom home builders have been around here for more than 30 years, and we're ready to reveal a few of the most impressive reasons you should consider living in this outstanding area.
Centrally located. If you travel a lot for business or pleasure, Dallas' location is ideal, considering you can fly to or from the East or West coast in about four hours.
No state income tax. What? That's right. Although there are only seven states in the U.S. that have no state income tax, Texas is one of them. You keep more of your money in your pocket, or spend it on things you enjoy.
Salaries higher than the national average. Yep, even the pay is bigger in Dallas. The economy is booming, and residents enjoy an enhanced lifestyle. With more and more companies coming in, which means more jobs, the unemployment rate is one of the lowest in the country as well.
Amazing food from all around the globe. From Japanese and Italian to French-continental or good old Tex-Mex or barbecue, you'll find anything you could possibly want in Dallas – a metropolitan area that tops all others in the U.S., in terms of restaurants per capita!
Lower than average crime rate when compared to similarly sized cities. Many suburbs such as Flower Mound have even lower crime rates, important for families with children.
Friendly folks and a laid back culture. You're likely to hear "y'all," "howdy," "ma'am," and "sir" a lot around these parts, as we're just a friendly bunch of folks who are courteous and enjoy making new friends from around the world.
Of course there are countless other reasons people are passionate about Dallas and North Texas, including the fabulous shopping, outdoor recreational activities, temperatures that make it possible to enjoy the outdoors almost year-round, outstanding schools, and more.
If you're considering making Dallas your home, you may want to think about having a custom home built in Flower Mound, just a stone's throw away from one of the most exciting, thriving cities in the world. At Bud Bartley Family of Builders, we build custom green homes that are exquisite in design and workmanship, and of the utmost quality. Never settle when it comes to your dream home!