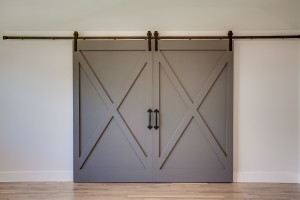 Flower Mound, Argyle, Highland Village, Frisco – no matter where you plan to build a custom home in North Texas, there are some very popular building trends you may want to pay attention to. The great thing about working with a premier builder is that you make the home uniquely yours, one that suits your lifestyle, design preference, and the needs of your family. So, what are some of the top building trends recently and going forward?
Good energy. We're not talking about "qi" here, or the Chinese practice of acupuncture to free the meridians of the body so good energy can flow. We're talking energy-efficient windows, tankless water heaters, continuous insulated sheathing, radiant barrier roof decking, highly efficient HVAC systems or geothermal heating and cooling, and more, to minimize energy consumption for lower utility costs, a healthier home, and a reduced carbon footprint.
Golf, bowling, or basketball, anyone? Many people have young children or teens, and live an active lifestyle themselves. It isn't unusual for some with the financial means to want a basketball court in their home, racing or baseball simulators, or even a bowling alley. Your own playground at home!
Master suite closets to die for. A closet is just a closet, right? Not anymore! Think of his and hers closets complete with custom cabinetry, drawers for every accessory (scarves, belts, wraps, jewelry, hair accessories), accent mirrors, and even doors that open to a magnificent view of the pool or a cozy patio where you can enjoy a cup of coffee. Closets aren't just a place to hang your clothes and toss your shoes these days.
Mud rooms – of course! While kids don't really care, most adults prefer not to have rain, mud, grass, and other things that get stuck to shoes, tracked through the dining room or living room. Having boots and winter coats or wet sneakers tossed around the entry or foyer isn't ideal, either. Mudrooms incorporate everything you need to keep the rest of your house neat and clean, including benches to sit on while removing shoes, hooks for hanging jackets, even built-in storage for backpacks, flashlights, or anything else you might take outdoors.
Wide open spaces. Sometimes it isn't about the square footage, but how the space is designed and used. Larger rooms, wider doorways to make navigation easier for those who are handicapped, and dining areas that make for an open floor plan, since they are adjacent to the living room and kitchen. Adaptable, smart spaces that give the appearance of living large, regardless of the actual floor space.
These are just a few examples of some of the most popular building trends among custom home builders in the Dallas area. Today, a home isn't just a living room, bedrooms, two baths and a kitchen/dining area – it's so much more – designed for beauty, livability, comfort, and functionality!
For North Texas custom homes that go far beyond your expectations, count on the team of custom home builders at Bud Bartley.