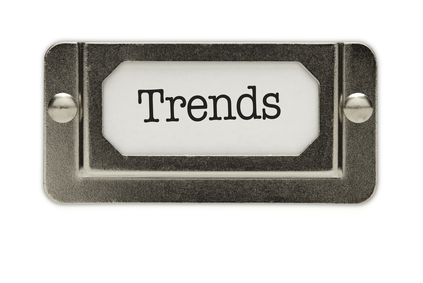 Because we have enjoyed success as one of the most trusted North Texas home builders for decades, we know that design trends come and go. What's hot for 2013? According to various experts who attended the National Association of Home Builders this past winter, there are eight "top" trends you can expect to see more of in custom designed homes not only in the Dallas area, but throughout the country.
Here are some of the hottest design trends that may spark an idea when it comes time to build your Flower Mound home:
Living spaces that bring the indoors out. Beautifully appointed patios decorated with "indoor" furnishings, outdoor kitchens, spaces that make a seamless transition from indoors to out.
Kitchen cabinets are now brighter, whiter. According to Karen-Kassik-Michelson, an Alaskan home designer, cabinets that are dark in color or stained are on their way out, replaced by white for a brighter, cleaner look.
Ceilings that are anything but plain. Most people really don't pay much attention to ceilings, but they will now! Barrel vault ceilings, beams, ceilings that are colorful instead of the expected white – it's no longer all about flooring!
Focus on quality rather than size. While massive square footage may have been a "hot" trend in past years, now it's more about building a home that's high in terms of quality and design rather than huge. The recession is still fresh in the mind's of homeowners, who now focus more on quality rather than size.
Multi-generational living. A cultural shift has led to the need for homes that accommodate not only mom, dad, and the smaller children, but children who return home as adults and grandparents. For this reason many homes are being built with wheelchair access in mind, dual master suites, even separate cottages to make the grandparents more comfortable and provide privacy.
Provisions for Fido. People love their pets, and it's beginning to show in home building trends. Many laundry rooms now offer dog bathing facilities; cabinets feature built-in compartments designed for Fido's food bowl.
Elements featuring Carrara marble. In kitchens (and baths) across America, Carrara marble is in demand. Light in color, these lustrous, beautiful floors are the hottest thing going today, as are extra-long, wide kitchen islands designed to provide plenty of space for preparing meals and socializing with friends.
What are the design features you desire most in your home?
At Bud Bartley Family of Builders, we build distinctive, beautifully designed North Texas custom homes for those desiring much more than a house.