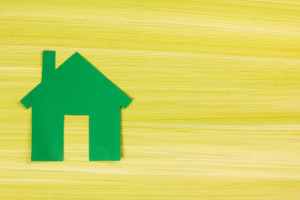 North Texas, or the entire state for that matter, is still focused on reducing greenhouse gas emissions, regardless of recent government decisions, according to the U.S. Green Building Council, or USGBC. A recent article said that the council's CEO, Mahesh Ramanujam, remained dedicated to pushing forward in the green building movement while cities, states, and NGOs are committed and taking action to ensure buildings and communities are healthy, efficient, and equitable.
The USGBC brings an essential voice to green building and construction by helping bridge the knowledge gap. Many people around Texas, and the entire U.S., aren't aware of the benefits of green building, whether in residential homes or commercial structures, and its impact on the economy as well as the environment. As builders of custom green homes in Flower Mound and throughout the Dallas area, we understand the direct economic impact and the importance of building eco-friendly homes and other structures for future generations.
In the U.S., between 2011 and 2014, the green construction market supported more than two million jobs, provided labor earnings of about $147.7 billion, and generated $167.4 billion in GDP (gross domestic product), according to the USGBC's Green Building Economic Impact Study.
Some regions, including some cities in North Texas, currently require a third-party review of the stated green initiatives of a project. Over the past 24 years, approximately 140,000 LEED professionals have worked on the promotion of practices focused on sustainability in the construction and building industry. LEED (Leadership in Energy and Environmental Design) has, over the past 14 years, become the number one third-party verification system for sustainable homes and businesses, and the leading international standard.
Architecture professor, David Matiella, who chairs Texas' state advocacy committee, said that our state is poised to plot its own course toward a sustainable future with solid leadership, regardless of the upset in the nation's capital. D.C.-based USGBC Project Manager, Nick Brousse, says in Texas, the residential sector is number two in the country in terms of single and multi-family residences that are LEED certified. Brousse also said that, when it comes to sustainability and green building, "You're not going to get a better, smarter collection of individuals that know about this industry."
It's evident that our wonderful state is committed to sustainability and reducing carbon emissions. As builders of custom green homes in Flower Mound and throughout North Texas, the Bud Bartley Family of Builders is proud to have our own GreenSmart program, and to be a member of several associations as well as a Certified Green Professional. Building custom green upscale homes is what we do, and we're proud of our role in a sustainable future.