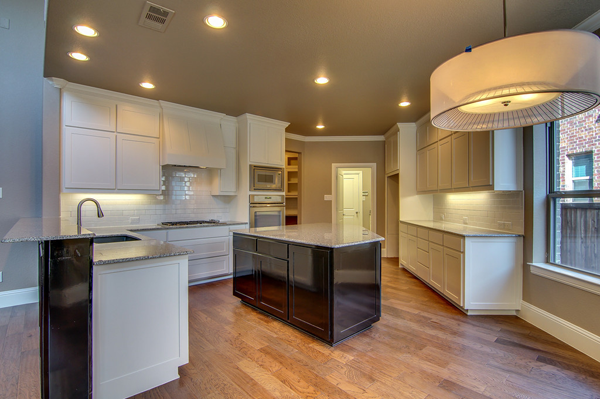 While 'big city life' is fine for some people, there are many who would rather live in a more peaceful, relaxed atmosphere providing a safe environment and close-knit community. If you're considering a new custom green home in Double Oak, there is no better place to live for those who prefer country living while still having easy access to one of the most popular big cities in the U.S. – Dallas. Imagine a beautiful home built to your expectations, designed just the way you have always dreamed of, including green features that help you do your part to improve the environment for future generations. That's what you will enjoy when you choose Bud Bartley Family of Builders, the most trusted and reputable North Texas custom homes builder!
With a population of just under 3,000, Double Oak offers the quiet, natural surroundings you are looking for. Imagine having your new custom green home situated between the affluent community of Flower Mound and all of the shopping, fine dining, and culture you could want in Highland Village. When you choose what Texans often refer to as a 'little gem' of a city, your family will enjoy the best of both worlds.
A house isn't just a house, it's a home, the place where your family enjoys time together, relaxing, sharing meals – it's where your life happens. Shouldn't your Double Oak home be built with your life in mind? Maybe you want a huge family room, or a kitchen/dining area that's open to the living room for wide open spaces. A home office, or media room? Distinctive spaces that are designed to your way of living are our specialty. Some families need both a formal living room and a family room; others benefit from a game or electronics room. Regardless of how your home is designed, you want green features that help save you money, make your home healthier for your family, and reduce your carbon footprint. When you choose our custom green home builders to build your home, you enjoy distinctive, elegant surroundings that reflect your unique style preferences, even your personality.
Many couples choose to build the home of their dreams in a smaller community, one that is safer, provides exceptional schools for their children, and where close friendships can develop between neighbors. If you prefer a small-town atmosphere not too far away from the city, Double Oak is the ideal location for your new custom green home. Call Bud Bartley Family of Builders today, and put your future home in trusted, capable hands.