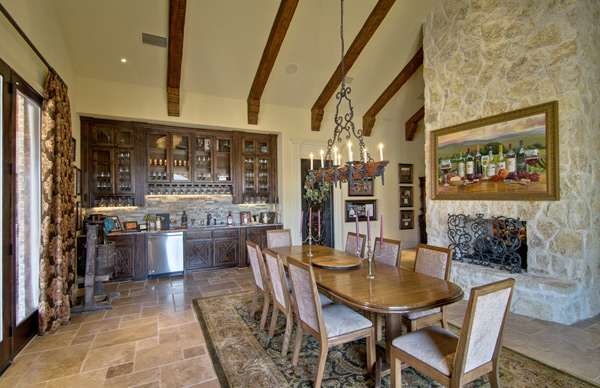 As experienced north Texas home builders for decades, we understand that for most families, every member has a special place in the home they enjoy, that makes them feel relaxed, happy, and completely at home. The old saying "home is where the heart is" really does have meaning, as it's where nearly everyone wants to be when they are stressed, tired, or simply ready to end the day. Does a certain area in your home call your name when you come in from school, work, or following a busy day filled with shopping or family activities?
Every member of the family deserves that special "sweet spot," the room or area that invites relaxation and contentment. Or, maybe your family enjoys being together at the end of the day, talking about the day's activities and sharing a laugh. Many people would say the kitchen is the heart of their home; it's where the family eats, catches up on the day, and talks about future plans. You might even find the kids doing homework or playing a board game at the kitchen table on occasion.
When it comes to building your dream home, you deserve a Dallas custom homebuilder who will take your dreams and transform them into reality. Do you picture a spacious kitchen with a large island, a bay window in the dining room looking out over an immaculately manicured back yard, or a cozy little breakfast nook that's warm and inviting? Maybe you imagine a breakfast area that opens into the family room; you can envision yourself and your spouse sharing a late Sunday breakfast while the fireplace crackles in the background.
Whether it's a luxurious bathroom that offers you privacy, quiet, and relaxation at the end of the day, or a beautiful, warm family kitchen where everyone loves to congregate, we can make your dreams come true.
Trust the north Texas home builders at Bud Bartley Homes when you want a builder you can trust to listen to your greatest dreams and desires in a home, then bring them to fruition.