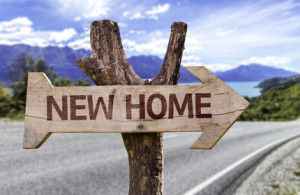 Although anyone who buys a home usually considers it a new home to their family, there are so many benefits to choosing a custom built home over a "used" or already lived-in home. At Bud Bartley Custom Homes, we know the importance of carefully considering your options before you jump in and buy a home that someone else has lived in. Why should you consider a newly constructed home in the Flower Mound or Highland Village areas? Here a just a few of the reasons.
Enjoy designing your home and including your own choices. Nothing is as satisfying as choosing your own floors, lighting, cabinets, and other options that make your home uniquely yours.
Brand new, which means no having to replace the roof, appliances, etc. A brand new home includes products that are under warranty, so you don't have to worry about costs of replacement. When you buy a used home, you never know when the HVAC system, water heater, roof, or other components may need replacing. An added bonus is that with a new home, you enjoy the latest designs and features so you can expect years of enjoyment before anything will need to be repaired/replaced.
Custom built homes are "greener," saving on energy costs. Even if an existing home is just five or ten years old, chances are it doesn't have all of the energy saving features of a new custom built home. Radiant barrier roofing, energy efficient windows, energy saving appliances, insulation, and more make your home not only more comfortable, but more affordable when it comes to monthly utilities. You also feel better knowing you're doing your part to improve the environment.
Community amenities. Today, many communities such as Flower Mound offer community amenities that make the area even more attractive to those who live there. The best schools, great shopping and restaurants, hiking trails, community centers, close proximity to Dallas and the airport. Ultimately, you enjoy your surroundings without having to drive an hour to the next city in order to enjoy social activities, shopping, employment, etc.
Enhanced safety for your family. Improved security systems, carpets and paints that contain fewer VOC's, or volatile organic compounds, high efficiency HVAC systems, security features you can control from your iPhone, circuit breakers that are state-of-the-art. All of these features mean a safer, more convenient environment for your family.
There's nothing like that new home feel. Sure, moving into a "used" home is exciting, but there is just nothing that compares to the feeling you get when you move into your brand new, custom designed home. If you do buy a used home, hopefully you will learn to love those things you don't really like at first, such as single pane windows or kitchen appliances that obviously came straight out of the 90s.
People buy pre-owned homes every day, and there is nothing at all wrong with that. However, if you can afford luxury and building a home exactly to your own design and style preferences, why not choose to build over buying a home that will require changes or renovation in order to be the home you really want?
If you're ready to have a custom home built by skilled professionals who have been in the business for more than three decades, trust Bud Bartley Custom Homes – we've been building North Dallas custom homes for over 30 years.