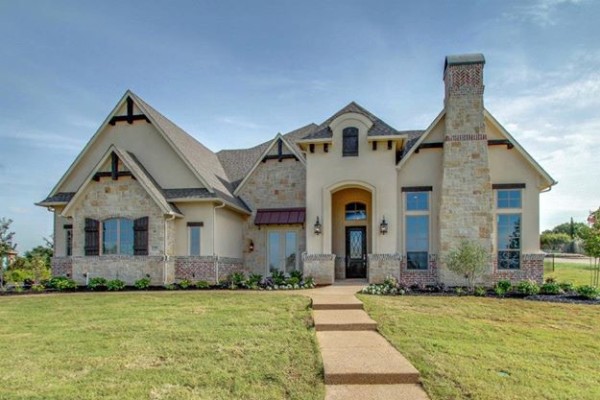 In North Texas, the home industry is changing constantly – it's really hard to keep up with all of the changes in the new home market. Technologically speaking, new things are happening every day. Staying on top of the latest technological trends can be tough; however, when you are in the market for a new home in North Texas, there are certain cities and communities that excel far above the rest in terms of builders who are "in tune" with what homeowners want and demand in a prestigious home in Flower Mound, Highland Village, or other high-end homes. At Bud Bartley Custom Homes, we know exactly what homeowners are looking for, and work personally with you to ensure that when your custom Flower Mound or Highland Village home is complete, it will be exactly as you have imagined.
Today, home buyers are in the market for homes that are tech-savvy. Intelligent thermostats, security systems, and other aspects of keeping your home secure can be managed directly from a smartphone. Imagine being able to control nearly everything directly from your smartphone! These are signs of today's changing times.
Many homeowners or potential home buyers today are in search of methods used in homebuilding that help them do their part in terms of a friendlier, "greener" environment. At Bud Bartley Custom Homes, we build custom homes in Flower Mound, Highland Village, and other upscale neighborhoods in the Dallas area that are energy efficient and designed in a way that help improve the environment for future generations. Today's new home buyers realize that although a custom built green home may cost more initially, the environmental benefits and long-term savings are worth it.
The actual home isn't the only factor that matters to home buyers. Understandably, those who want a quality home designed to meet their specific wants and needs also desire a community that is well-designed. After all, the overall atmosphere where you live can add to your enjoyment and life experience.
Looking for new homes in North Texas? Visit our website, or come by Bud Bartley Custom Homes today to see what we're all about. We will be happy to explain our GreenSmart program, or tell you about our newest community Saddlewood, coming before the end of 2014!