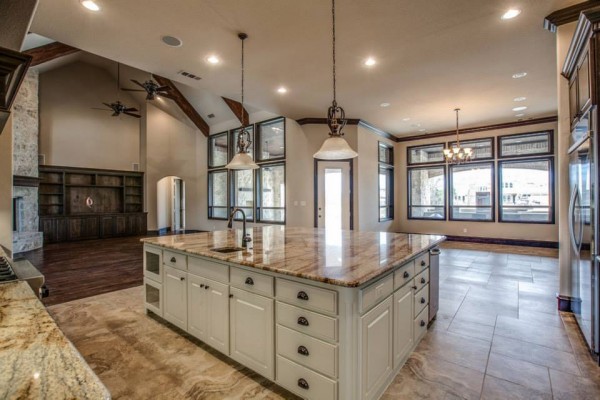 Building homes and commercial buildings that are "green" or environmentally friendly isn't just a passing fad. This trend has only continued upward over the past decade, as people realize that global warming and seasonal weather changes really are affecting the earth, and future generations. At Bud Bartley Family of Builders, we're doing our part to help make the earth a healthier, safer place for your family, your children, and grandchildren. Throughout 2014, we are concentrating on building new green custom homes that are years ahead of their time!
We're building near Flower Mound's Pumpkin Patch area, known for distinctive, beautiful homes – and of course horses. If your family enjoys riding the trails or perhaps is interested in learning to ride, this is the ideal place to live your life! Not only do you have easy access to stables, riding trails, and all the rest, but this area is also located just minutes from the Dallas-Ft. Worth metroplex area, giving you quick access to the DFW Airport if you travel frequently.
So, what will make our custom green homes stand apart from the homes of other builders? Not only do we incorporate green features such as Energy Star certified appliances, fresh air supply (HVAC), radiant barrier roof decking, and high-density cellulose insulation to name a few, our homes will be HERS certified with ratings that are far ahead of the times. HERS (home energy rating system) inspections are third-party inspections that take into consideration factors that affect energy efficiency including windows/doors, the HVAC system, appliances, lighting, levels of insulation, even materials used in the construction of the home.
We're excited about our new project, and believe those in the market for a quality new custom green home in the North Texas area will be too. Why settle for a traditional home when you can enjoy a beautifully designed home that will help you do your part in protecting the environment for future generations? Not only that, you will enjoy substantial energy savings and a comfortable home for years to come. Come see what all the excitement is about!