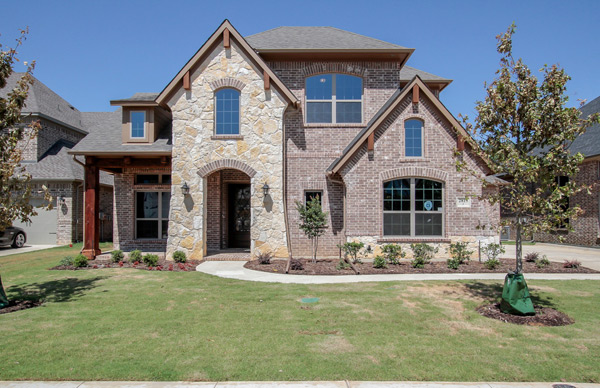 At Bud Bartley Family of Builders, we build new, custom homes in Ponder TX with mother-in-law suite options. Studies have indicated that as a whole, people are living longer today. Today, 70 is the new 50 – and families are making more of an effort to stay together, redefining the traditional family unit. If you or your spouse have an aging parent who you want to keep under your roof but at the same time want to enjoy separate, private living quarters, you may want to take a look at the custom home designs we offer with mother-in-law suite options.
Ponder is the ideal setting for those who prefer a rural atmosphere offering quiet, serene living. Located just 10 miles southwest of Denton, you can enjoy the small town feeling without losing all of the fun, entertainment, and culture of the big cities, considering the Dallas Metroplex area is just minutes away! Certainly larger metropolitan areas have more to offer in terms of shopping, dining, entertainment, movies, theater, culture, and activities for the family, but living right in the middle of all of it just isn't for some folks. By building a custom green home in Ponder, your family will enjoy the best of both worlds.
A custom home in Ponder with a mother-in-law suite is the ideal solution when you and an older parent desire closeness, but also want your own privacy and space. Many of the suites offer private sleeping quarters and bath, even a living area or kitchenette. Just as your family enjoys your own privacy, an aging parent enjoys his or her privacy as well. Ultimately, both you and your parent will enjoy peace of mind, and the closeness you can experience living in close quarters without a parent feeling like he or she is 'in the way' or underfoot.
If you're looking for a rural area that is beautiful, peaceful, and just far enough out of the way to offer quiet surroundings and a sense of calm, consider having your new custom home built in Ponder. It's a great place to live your life, regardless of whether you're looking for mother-in-law suite options! Call Bud Bartley Family of Builders today, and let us help transform your life into a real living experience.