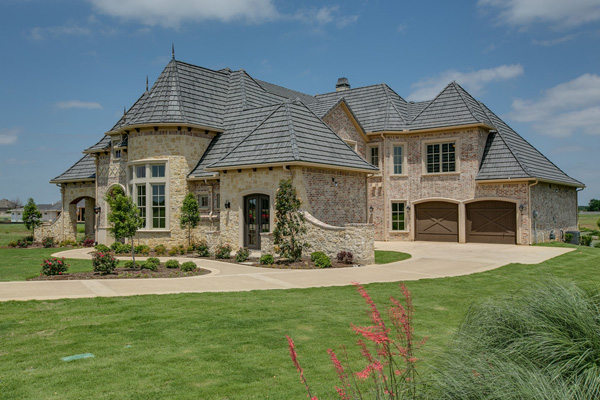 What could possibly be more beautiful or relaxing than a new custom home near Lake Ray Roberts? Nearly 30,000 acres, Lake Ray Roberts is situated just 10 miles north of Denton, and is ideal for those whose hobbies include fishing for White or Largemouth Bass, Channel Catfish, and Crappie. When you're considering building your dream home, why not build it in close proximity to serene surroundings and the soothing sounds of mother nature? At Bud Bartley Family of Builders, flexibility is the name of the game. Perhaps you're considering a custom built home with mother-in-law suite options, or desire green features like so many homeowners do today – we've got you covered.
Whether you prefer to build your dream home in Denton, Sanger, or any nearby city, having easy access to a beautiful lake is important to many homeowners, particularly those who enjoy the great outdoors and experiencing nature. As trusted North Texas custom home builders for more than three decades, we understand the unique needs and desires of homeowners, whether in the design of a home, making it more environmentally friendly, or providing mother-in-law suites for families who prefer to keep aging parents close.
Mother-in-law suites are the ideal solution for a parent in his or her 'golden years' who wants to enjoy independence and privacy while staying close to family. More and more, families are choosing to live on the same property rather than having a parent live in a retirement community or assisted living facility. Our new custom homes near Lake Ray Roberts make it possible to have it all – from homes that help protect the environment for future generations to a blended environment for families with aging parents. Of course distinctive, elegant design is never sacrificed regardless of your specific needs!
If you're considering a custom built home with mother-in-law suite options in the vicinity of Lake Ray Roberts, trust Bud Bartley Family of Builders to deliver far beyond your expectations. Quality living at its finest – it's our passion.