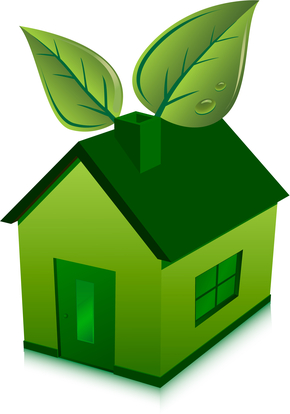 If you're considering a green home in Highland Village, don't just assume that a builder is really "green" just because he says so. Today, being green or environmentally friendly is a bandwagon nearly every industry is jumping on, as more consumers become concerned about the future for their children and grandchildren. The fact is, just because a product (or home) is labeled green doesn't make it so.
Some of the factors that make a product truly green include:
Products that are locally harvested, requiring less energy to get those products to the end user.
Healthy means no formaldehyde, volatile organic compounds or other potentially irritating chemicals.
Recycling capabilities. Many of the products used in green homebuilding are those made of recycled materials and which can be recycled.
Energy savings. Roofing, appliances, waterlines – there are dozens of things that can be done in the process of building and furnishing a home to make it as energy efficient as possible.
How do you know if your contractor really participates in green practices? Ask him! Here are a few questions to ask:
Do you use building materials that are recycled? Floors, countertops and other features are often made of recyclable materials.
Are Energy Star certified appliances installed in the homes built? Energy Star appliances use less energy, meaning a cleaner environment and money savings.
What type of roof decking will be used to build my home? Radiant barrier roof decking blocks 95% of the heat, keeping your Highland Village home cool in the hot, humid summer months. It also keeps warm air inside your home in winter months.
Will I receive a HERS certificate upon closing? HERS (Home Energy Rating) is a rating that essentially allows homeowners to know how a home compares with others in terms of energy efficiency; how air tight it is, insulation levels, an overall "energy analysis."
You might think building a green Highland Village home would cost a fortune when compared to building a traditional home, but the truth is an environmentally friendly home is only slightly more costly initially, and saves you substantially on energy costs over the years.
At Bud Bartley Homes, we provide elegant, upscale homes that combine luxurious livability with environmentally friendly tactics. Our dedication to excellence and decades of experience make us the Highland Village green homebuilder of choice!