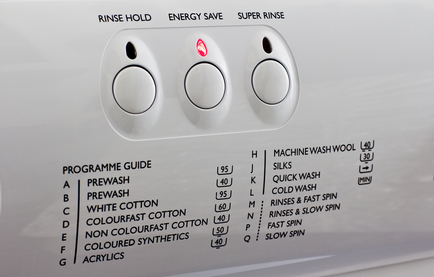 As trusted green home builders in the North Texas area, we always recommend that Flower Mound and Highland Village homeowners equip their homes with products and appliances that are Energy Star certified. This includes HVAC systems, refrigerators, clothes washers and dryers, dishwashers, and other appliances for your home. Why do we recommend these products? Because they typically consume 20% to 30% less energy than other products and appliances, and perform at the same level (or even higher).
How do products earn the Energy Star label?
The government backs these products, which are given the Energy Star symbol when they meet requirements in regards to energy efficiency and environmental protection. These products are designed to use energy efficiently, thereby reducing greenhouse emissions and other pollutants.
The key guidelines for products earning the Energy Star label from the EPA (Environmental Protection Agency) include:
Qualified products must increase energy efficiency, and deliver the performance and features consumers demand
Labels must be visible for consumers, and effectively differentiate the products from others which are similar
Testing can measure and verify the product's energy consumption and performance
Significant energy savings must be contributed by the product categories across the nation
Consumers must be able to recover their investment if the product which qualifies for the Energy Star label costs more than a less efficient, conventional counterpart. This savings may come through savings on monthly energy or utility costs over a reasonable time period
Energy efficiency can be achieved using non-proprietary, broadly available technologies offered by more than a single manufacturer
While there are certainly many components that go into green homebuilding in the Dallas area, including Energy Star products and appliances plays an integral role in how energy efficient your home truly is, saving you money while helping you do your part to protect the environment for future generations!
For more than thirty years Bud Bartley Family of Builders has been providing homeowners with beautiful, quality green and custom built homes that meet and exceed their dreams. Contact us today, we are confident we will go beyond your building expectations!