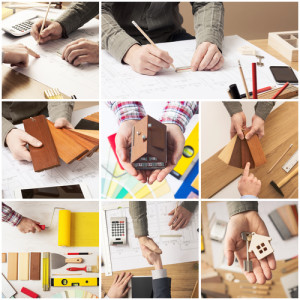 There's no doubt having a custom home built in Flower Mound or any outlying area of the Dallas-Ft. Worth Metroplex is an exciting experience – but there are a few things you should know before you ever break ground. While it can be stressful, keen attention to every detail can help make the process more enjoyable and eliminate much of the anxiety. If you're considering a custom built home, keep the following in mind in order to make the process as seamless as possible.
Put in time upfront. What is your desired architectural design, space need, and budget? It's important to know exactly what you want before work ever begins, as making changes earlier in the game is far less costly than making a change later on down the road. How to know what you want prior to breaking ground?
Consider the home you currently live in. Which spaces work for your family, and will the furniture you intend to use work well in your new home space? Do you find the cabinet or storage space in your current kitchen and bathrooms sufficient, or do you need more? How will appliances fit into the design? If certain areas or rooms of your home are too small or even too large, consider this when having your new home designed.
Determine what you want in terms of design. Whether flipping through magazines or browsing online, it's vital to know exactly what you want your custom home to look like, which impacts how it feels to your family and guests. Flooring, cabinetry, tile – every element should be considered so that your builder, interior designer, and architect can all visualize precisely what you expect in order to pull it all together.
Be flexible. While everyone would love to have their custom home completed within a few months, there are some things that simply cannot be avoided – bad weather, emergency situations, even industry circumstances or human error can change things up in the building process. When you have patience and are flexible, you can be sure that when your dream home is completed, it will be just what you had envisioned.
Drop by the job site often. While you may think dropping by the job site will irritate the builder and his team, quite the opposite is true; it's important for you to be involved and keep an eye on things. After all, it's your home! Whether you want to drop by a few times a week or once a week for a meeting with the "team," knowing what's going on can help ensure any changes that need to be made can be addressed now, rather than later when making a change can require much more work and potentially added cost.
At Bud Bartley Custom Homes, our team of expert custom home builders are dedicated to perfection, and achieving the home of your dreams. Give us a call today!