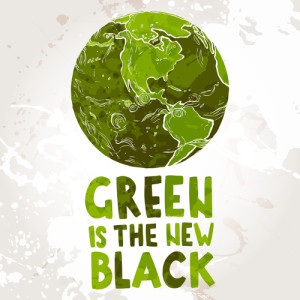 As custom home builders in North Texas, we know that today, green home trends go beyond saving energy in your home. As more and more people become interested in sustainable, healthy living, and technology continues to develop, there's a lot more to a green home than might first come to mind. Some of the trends for this year and in years to come include:
Low maintenance systems and materials. Many looking to build a home are in favor of smaller yards, thus less maintenance. This is particularly true with millennials and baby boomers, who may even choose artificial turf in an effort to enjoy a green lawn without the watering and maintenance necessary with real grass. Building materials and systems are highly durable and of the best quality, meaning a home that lasts with less maintenance.
Open design. Open floor plans have been and still are extremely popular as the trend in multigenerational living continues to increase. Kitchens have long been the hub of the home, but now more than ever, as the number of "foodies" continues to grow. It's all about spending time with family, friends, and the chef while he/she is preparing the food, providing convenience and pleasure. Today's open design and flexible floor plans focus on improving lifestyle and functionality.
Zero energy homes are those that have slashed energy consumption, sometimes by half or more. Also referred to as net-zero energy homes, these types of homes are highly energy-efficient and create renewable energy about equal to the amount of energy used by the home, therefore the term net-zero energy.
Healthier homes. A focus on improved indoor air quality is another green trend in homes today, as builders strive to use materials and products that limit or eliminate harmful emissions. In fact, the EPA offers a program that includes standards regarding radon control, moisture control, pest management, appropriate ventilation, and more. Green design in home building can enhance your lifestyle and the health of your family when efforts are made to use safe materials and systems that are better for the indoor environment.
Conserving water in the home with low flow toilets, faucets, and appliances is really catching on, while others have discovered that it's to their benefit to capture rainwater for use in landscaping, watering the garden, etc.
Green home trends go far beyond conserving energy and saving a little on your monthly utility bills, as you can see. It's easier than ever today to do your part, with very little effort involved!
If you're considering a custom green home in the Flower Mound or Dallas area, trust Bud Bartley Family of Builders to deliver beyond your dreams. An environmentally-friendly home and a distinctive, upscale home can be one and the same!