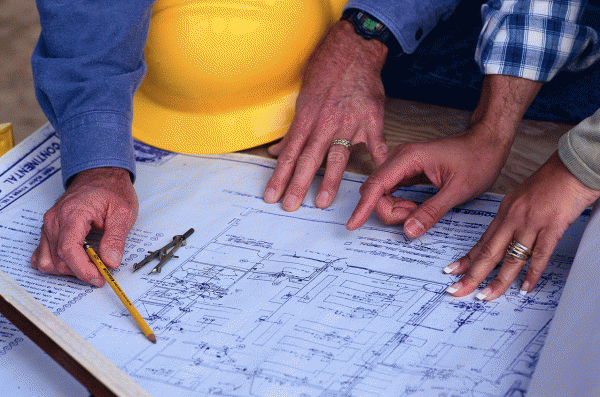 When deciding on building a Flower Mound custom home, you may work with a number of people to get your vision down on paper. From designers to landscapers to engineers, the process begins with an idea, eventually becomes a blueprint and finally it becomes an actual structure. The process can seem to be complicated at first, but you should be confident it's going to all work out in the end.
The biggest consideration to make is which custom builder to work with. There are several custom home builders in Flower Mound, and selecting one that provides the whole package is exactly what you should look for.
The custom home builder you opt for is extremely important, as they will be responsible for mediating your instructions/vision to the construction crew and overseeing the entire homebuilding process. Most of the time you won't be at the building site supervising what's being done, and you will certainly want to have the highest confidence that the construction company is reliable and trustworthy, following your objectives in every way.
The most important factor to take into account is whether the custom home builder is licensed and bonded. The work also ought to be guaranteed. When you know that the builder is willing to put a guarantee on their work, you can be sure that they will stand behind whatever they do.
When trying to find a custom builder that has the complete package, you'll also want to be sure that they have a good relationship with vendors and previous customers. You should be able to get reviews or testimonials online or on their website; however it doesn't hurt to ask the company for written recommendations. And since companies are inclined to put favorable testimonials on their site, find out what their rating is with the Better Business Bureau. Most will state they have a good ranking with the BBB or that they're a BBB accredited business. Also, look into both "before" and "after" photos to see the nature of their work.
Seeing how the custom home builder deals with your interest initially will also let you know whether the company has top flight customer service. Does the company promptly return your calls? Will they answer the questions you have in a professional manner? Are they knowledgeable about the various grades of building materials? Does the builder seem ready to accept your input? If the answers to these questions are "yes", it is a good indication that the company will continue to carry out the same professionalism during the entire building process.
Like a number of other areas in daily life, you'll know when you've selected the right custom home builder. You'll feel positive that your requirements are being met, that the construction company is aware of your vision, and that they will be using the very best quality products with attention to detail. Once you walk into your freshly built home, you'll know with certainty that you selected a Flower Mound custom home builder that had it all.
For more information, contact Bud Bartley Family of Builders at 972-318-3802.
You can also connect with our community on Facebook! You'll find all kinds of neat content there that isn't posted anywhere else. Oh yeah, and if you like this post and think others can benefit from the info, please give us a +1 and a Share by clicking on the buttons below!