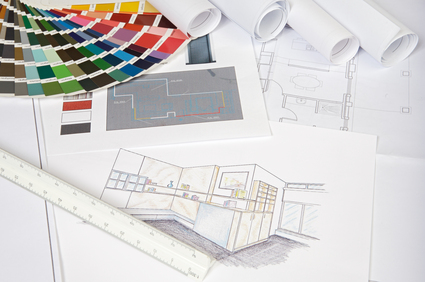 At Bud Bartley Homes, we're the experts when it comes to custom homes. We realize that while you want a luxurious home at an affordable price, you also want to make smart choices in the design of your home, so that you can avoid potential problems in the future. We've been building custom homes in Flower Mound for decades, and know that building a home is a project that you do not want to jump into blindly. Here are a few design tips to help you make smart decisions and choices you won't regret 5, 10 or even 20 years down the road.
First of all, why should you choose custom home design?
When you choose to build a custom home, you have more control. In one way, you are the project manager. Since you work one-on-one with the builder, you can easily communicate what you want in a home for your family, but more importantly, what you don't want. In addition, you can often save a substantial amount of money as many builders have access to discounts on fixtures, building materials and other accessories for your home. If you were to try to build a home on your own, you would spend substantially more money – and it would likely take years to complete.
Be practical when it comes to designing your custom home.
You may absolutely love wood paneling, but is it a smart choice? Materials that are not ordinarily used in the construction of homes today will cost you more. It's a good idea to avoid design "fads," as a couple of years down the road you may not be happy with your choice – and it may make your home more difficult to sell should you ever decide to put it on the market.
Whether you're building on your own lot or one of ours, try to be practical. How you situate your home on your lot can even make a difference. Will the yard be large enough for your children to play? Should you need to make your home handicap accessible in the future, will it be easy to accomplish?
Think about the function and flow of your home. Do you want your children's bedrooms situated near your own? Will the master bedroom be too near the entertainment room, increasing the noise factor when your children have overnight guests? Would you prefer your dining room or breakfast nook to be arranged so that you enjoy the morning light?
As you can see, there are many things to consider when building custom homes. Do a little "brainstorming," and you will have a home that is not only beautiful and inviting, but that you will be happy with decades from now. At Bud Bartley Homes, we want every homeowner to enjoy the home of their dreams without regrets in the years to come.
Bud Bartley Family of Builders is a leading builder of custom homes in the Dallas-Fort Worth area. Interested in viewing one of our homes? Call 972-318-3802 to schedule an appointment!