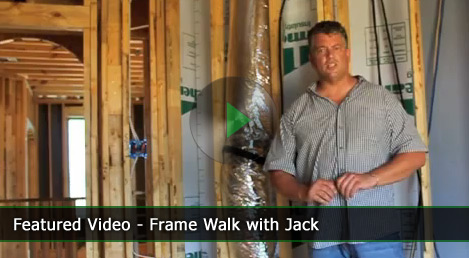 As trusted Flower Mound real estate builders who have been around for decades, we realize that when you begin looking for a custom home builder it's likely you already have a clear idea of the type of home you want to create. You envision the comforts you desire for your home, what the exterior will look like, how beautiful the style will be. We know that quality construction can result in an improved quality of life, something we strive for with every client at Bud Bartley Family of Builders.
Once you decide just what you want in your dream home, you can choose a Flower Mound custom home builder with confidence. Here are a few things you may want to think about:
In the custom and luxury home market, "green" features and energy efficiency are popular. Radiant barrier roof decking, energy efficient appliances, tankless water heaters and double-paned windows are just a few of the aspects of building green, without sacrificing quality or beauty.
Exteriors are as important as interiors; luxury homes with curb appeal. In most cases, custom home builders focus on building homes in the most luxurious communities such as Flower Mound, Highland Park, and other upscale Dallas neighborhoods. Whether you choose to have your home built of brick, stone, or other materials, consider adding touches that add to the elegance of your home such as a circular driveway, a fountain garden, or even a gazebo.
Custom floor plans are what make a home custom! Many traditionally built homes have the exact same floor plan, the only thing that is different may be the colors in the decor, fabrics, and materials used on the exterior. A custom built home is just that – custom. Your builder can give you custom designed layouts to look over so that you get an idea of the possibilities. Make a room larger or another smaller, depending on your needs. A custom home is unique in every way, from innovative architectural touches to media rooms, large open spaces for the family, and luxurious baths and kitchens that invite your family and friends to sit back and relax for a while.
Experience, skill, and quality construction are key in designing custom homes that not only create comfortable living, but enhance quality of life. If you're in the market for a custom home builder in the Flower Mound area who will go beyond your expectations, trust the team at Bud Bartley Family of Builders!