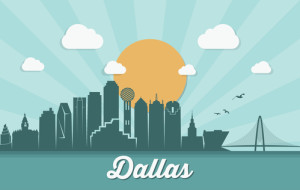 Nearly everyone knows by now that North Texas is THE place to live, but which suburbs are the best in the Dallas metro area? According to '2017 Best Places,' with data compiled from the FBI, CDC, U.S. Census and other sources, Flower Mound ranks #9 in the top 100 suburbs in the Dallas area! So what makes this upscale community so appealing? Lots of things…
Why is Flower Mound so hot? Awarded an overall niche grade of A+ at Niche.com, this amazing suburb is known for exceptional public schools and housing, is a great area for families, and has a low crime rate, making it a safe place for families who desire plenty of activities and diversity along with a great nightlife.
With a population of about 68,600, Flower Mound is one of those cities that isn't too small or too large, but "just right." Described by many who live here as a "super family friendly town" that's clean with great school systems and friendly people, Flower Mound provides ample opportunities and amenities for those who are family focused and desire a healthier, less stressful way of life. With resident education levels exceeding national averages and lots of residents having Bachelor's degrees/Master's degrees or higher, the median household income also exceeds the national average at nearly $123,000 per year!
It's easy to see why so many families from across the U.S. are attracted to this beautiful, upscale suburb. While the demand for homes throughout North Texas continues to rise, unfortunately the number of homes available is far less than what is necessary to meet those demands. As trusted custom home builders in Flower Mound, Bud Bartley Family of Builders is currently building new homes in Saddlewood of Flower Mound and working hard to meet this growing need! Contact us today to learn more about our quality, beautifully designed custom homes.