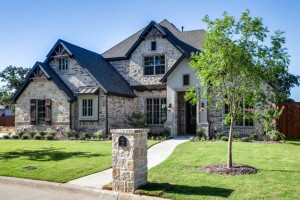 As one of the most reputable custom home builders in Flower Mound, we take pride in this beautiful Dallas-metro city known for its safety, great educational opportunities, and more. Recently it was announced that Apartment List rated Flower Mound #1 as the best city for families for 2017! While another North Texas city (Frisco) came in a close second, Apartment List Rentonomics used specific data in ranking the cities found to be best for families with children.
Families have a hard time today when it comes to buying or building a home. Which communities offer safe surroundings, good schools, and are affordable? Some communities are geared more toward singles, young career couples or entrepreneurs, while others are more focused on families with children or loved ones who are disabled. It's a difficult choice to make, so what was the data used in calculating the top 10 best cities for families this year?
Basically, the rankings were determined by four factors: Safety (35%), housing affordability (30%), quality of education (25%), and child friendliness (10%).
Data to determine safety was taken from the FBI and included the total number of violent and property crimes in each city per 100,000 residents. Census data was used in determining housing affordability, using gross rent as a percentage of household income; essentially a rent/earnings ratio. When it came to quality of education, information was taken from the Dept. of Education and included high school graduation rates of the public school districts in each city. Child friendliness was determined using Census data, which included the percentage of population in each city younger than 18.
In all, data was collected and analyzed for more than 500 cities across the U.S. in California, Kansas, Florida, Illinois, Ohio, Texas, North Carolina, Minnesota, Utah, Georgia, Michigan, Colorado, Maine, Indiana, Tennessee – essentially all states.
Flower Mound was ranked #1 for safety and affordability, with an overall score of 97.33, which in terms of grade is an A+! You can see the data for yourself on all of the cities included in the list at Apartment List.
Now you can see why North Texas is a popular destination for families who desire a great place to live – particularly, Flower Mound.
If you're in the market for a beautiful custom built home in this outstanding community, contact the team of trusted builders at Bud Bartley Family of Builders for quality, distinctive homes your whole family will fall in love with.