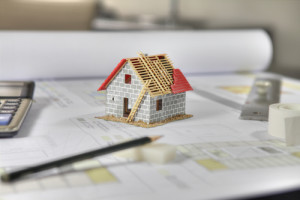 What are the first steps before building a house? This is a question commonly asked by those who desire to build their dream home. As a custom home builder in Flower Mound, we know it all begins long before the pouring of the foundation! It's a huge investment, and making costly mistakes is something you want to avoid. Here are some key steps in turning your dream into reality.
When it comes to budget, careful planning is critical. It's important to know how much it will cost to build the home of your dreams, and how much home you can afford. In the early stages, you'll want to find out how much of a loan you qualify for, as you'll likely have to obtain a construction loan. You'll also want to figure out if there are ways you can save money by slashing unnecessary spending.
Know how much your home will cost and expect to encounter a few unexpected costs along the way. It doesn't hurt to speak with a financial professional who can help you make sense of unexpected or "hidden" building costs such as home insurance, property taxes, utility costs, even costs you don't think of such as upgraded appliances or landscaping.
Choose a parcel of land. While you can certainly buy a custom home that's newly constructed and never before lived in, many like to choose their own lots. Overall, expect about 20 to 25% of home building costs to go toward the property you'll build on. When choosing a lot, there are several factors to consider, including size, shape, slope, zoning, drainage, and of course, whether the home you envision will fit your lot!
Choose a home plan. If you're planning to build a custom home, you'll need to work with an architect or a design-build contractor, which simply means the design and construction of the home are contracted by a single entity. Otherwise, there are lots of home plan catalogs from which you can choose a stock plan, and in some cases, make minor modifications so the home meets your needs in terms of window style, room size, or other features. Regardless of which direction you go, make certain the plan is one that will make you happy and meet your needs in terms of functionality/accessibility in the years to come.
Gather your team together. From a surveyor to excavator, architect, and builder, it's important to get a team you trust and can rely on together. The builder can often help you in choosing a team that can communicate well, for a more seamless process – and one that you'll be involved with, every step of the way.
Time to negotiate a contract. A building contract should describe the construction project in detail and include detailed specifications or "specs." What materials will be used, labor, scope of work to be performed, expected completion date, contractor payments, and other details should be included in the contract, which must be signed by the builder/contractor and architect. Here is some information you'll find useful when it comes to a home-building contract.
Hopefully the above gives you a clear idea about the first steps to take before building a house. For more information, or to learn about our upscale custom built Flower Mound homes, contact Bud Bartley Family of Builders, today!