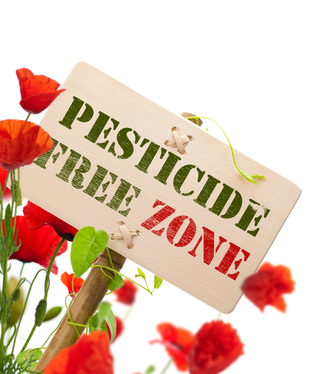 Whether you live in one of our prestigious Highland Village homes, Flower Mound, or any prestigious community in the Dallas area, you may be looking for safe, natural solutions for pests, both inside and outside your home. This is particularly true of those who have had custom green homes built and are environmentally aware in everything they do. As custom home builders in the North Texas area, we have a few eco-friendly alternative solutions for getting rid of pests indoors and out.
Many store-bought pesticides are not only deadly to bugs, spiders, mosquitoes, and other pests, they can be dangerous or hazardous to your family's health. Using some of these products indoors is particularly risky, as it may contribute to poor indoor air quality. Here are a few tips for battling unwanted pests, while protecting the health of your family.
The fall and winter months are when many critters begin trying to make their way indoors. Stop them in their tracks by:
Keeping your home clean. This is especially true of the kitchen. Make sure floors and counter tops are kept clean, so they won't be so appealing to bugs.
Use natural products that have strong odors to ward pests off. For instance, ants hate vinegar, so wiping your counters down can prevent an infestation. Citrus fruits such as lemon, coffee, and even cinnamon can be made into sprays for use around your home as effective natural pesticides.
Outdoors, citronella and soy candles can turn mosquitoes off, and because they can carry potentially deadly diseases, it's important to keep mosquitoes away as much as possible. Eliminate any standing water as well.
To keep pests out of your gardens and outdoor living spaces, use the same ingredients mentioned above for indoor spaces. Vinegar sprays, a spray containing coffee, or even soapy water or coffee grounds placed in a plastic tray will help get rid of those pesky pests.
More and more people are going "green" in more ways than one. At Bud Bartley Custom Homes, we build custom green homes in the Dallas-Ft. Worth metro area using innovative technologies that help homeowners do their part in improving the environment for their children, grandchildren, and future generations. Try out some of the ideas mentioned above for eliminating pests, and go one step further in your green living efforts!