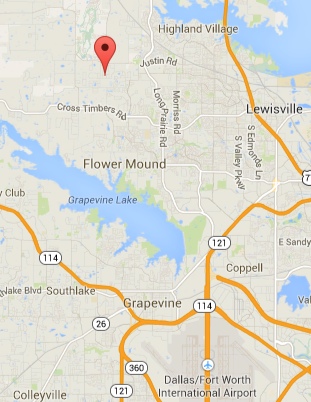 Just west of Flower Mound, Double Oak is where you will enjoy rural living at its best. With a population of just under 3,000, this is the ideal spot for those who've been dreaming of building a new custom home – and yes, mother-in-law suites are an option as well! If quiet surroundings and wide open spaces are what you seek, Double Oak is the place to be.
Our new custom homes may be built with or without mother-in-law suites, an option we have begun offering due to the change in family dynamics today. We know that more and more, grown children and their parents are choosing to live in a different way than a decade ago. Many aging parents prefer not to live in assisted living facilities or retirement communities, but instead with their children. Still, they don't want to invade on their children's privacy or feel they are "in the way" or underfoot too often, so a mother-in-law suite is often the perfect solution.
Our Double Oak Texas custom homes with mother-in-law suites make it possible for both your family and your aging parent to enjoy your privacy and separate living quarters while having an element of togetherness. Those who are approaching their golden years want to feel independent, but also know that help is nearby when they need it. Mother-in-law suites provide a parent with his or her own bedroom, bath, and in many cases kitchen and living room. You enjoy peace of mind knowing that your mother (or father, as the case may be) is nearby should there be a medical emergency.
Grandchildren also benefit by having their grandparents close by; mother-in-law suites help keep the family together in a way that living miles (or even cities) apart just cannot accomplish. When parents, children, and a grandparent want to get together to enjoy a meal or just visit, it's much easier when you live just yards away from each other!
At Bud Bartley Family of Builders, we're proud of the new custom homes we build in Double Oak, and even prouder of the fact that with mother-in-law suite options, we help today's modern families stay close and enjoy each other's company. Call us today, and let us help you live your dream.