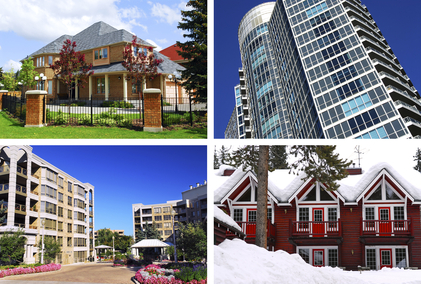 At Bud Bartley Family of Builders, we build both custom and semi-custom homes for those in the market for distinctive, quality homes that reflect your own unique taste in design. As trusted Dallas custom home builders, we realize that many people are not truly aware of the distinct differences between a 'spec' home, a custom home, or a semi-custom home.
Essentially, there is one major advantage when you choose to build a custom home in Flower Mound, Highland Village and other upper-scale Dallas-area communities: you get a home that is designed to meet your family's unique needs both in terms of quality and functionality.
So, what are the basic differences between the three?
A spec home is generally built to minimize costs and maximize profits both for the realtor and the builder. In other words, the construction materials and components that go into the building of a spec home are often "builder's grade," which means cabinets, appliances and other features may not have a long life expectancy. In addition, potential homeowners are limited in terms of layouts, features, and home styles.
A semi-custom home allows you to choose from several floor plans and styles the builder has available. You are usually in charge of selecting your own lighting fixtures, flooring, cabinets, and other features. In some cases a builder will set an allowance for certain purchases, such as kitchen appliances. Should you decide on appliances that end up costing more than allowed in the budget, you pay the difference. You may also have the opportunity to select a specific deck size, or add an attached garage, etc.
With a custom home, you are completely in charge of choosing room sizes, floor layouts, window and door selections, flooring, the design of the home – in essence, you decide upon every product and feature that goes into the building of the home.
Which type of home is best for your family's needs and your budget? At Bud Bartley Family of Builders, our mission is to provide you with a beautifully designed, quality home that your family will enjoy just as much a decade from now as the day you move in. Learn more about our Dallas custom and semi-custom homes today!