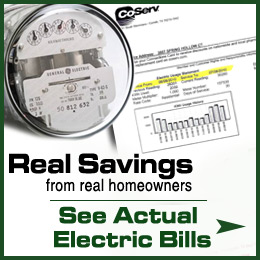 The home buying market has experienced many changes within the last decade, a few of which haven't been positive. Property values have decreased significantly, it's hard to get a loan and it's almost impossible to sell a home. If you are in a position where you want to purchase property, but aren't finding what you would like, consider custom building your own home from the ground up. A lot of people avoid this idea as there are so many details to work out, but you'll discover that by building your own home, you can have the ability to make the design exactly what you want – and that includes energy-efficient! As an experienced DFW home builder, we can give you some insider tips that we've learned over years of constructing new homes. Hopefully you will be able to apply these tips to your own home building project so you can enjoy lower energy bills and an environmentally-friendly conscience.
New custom homes are designed with efficiency as the primary goal, meeting the needs of today's busy families. Older homes offer many rooms which are small and private, while today's designs concentrate on open floor plans and spacious rooms. For instance, you may discover that rather than having a separate dining area, living room area and family room, these areas can be grouped together into one big room for a bright and open space. This makes cleaning and maintaining the house easier, plus it can make the home appear larger.
What's surprising is the fact that houses are actually being built smaller these days. With the economic downturn, people are opting for smaller floor plans to make efficient use from the available space. Rooms for "show", such as a formal living room, are a thing of the past, and instead rooms are created for comfort and function. Today's custom homes are not only being constructed with well-organized layouts, but they are also efficient from an energy standpoint.
As more and more families become aware of their effect on the environment, it's not unusual for people to search for ways to minimize their carbon footprint. This can be achieved with a few small changes like Energy Star home appliances, energy-efficient hot water heaters and air conditioning systems, and top-rated windows that filter out hot or cold air.
There are other energy-efficient features which can be taken into account, such as the location where the windows are positioned, what kind of insulation is used and what materials are being used throughout the construction process. These modifications are near impossible to make with an older home, but can easily be included during the construction phase of a new custom home. It's very easy to create a new custom home that meets your efficiency needs.
If you're interested in constructing a new custom home, keep the following things in mind to make your home as efficient as possible:
Top-rated insulation and windows
Tight construction and ductwork
Effective heating and cooling systems
So long as you select a reputable DFW custom home builder, you can be assured that these requirements will be met, producing lower energy costs and better performance. Your new custom home will be your best investment yet, and it will be one that continues to increase in value over time.
Bud Bartley Family of Builders constructs affordable green homes in the DFW and Flower Mound communities. Our knowledgeable and friendly staff welcomes your questions and requests for more information. To contact us, please call 972-318-3802.
You can also connect with our community on Facebook! You'll find all kinds of neat content there that isn't posted anywhere else. Oh yeah, and if you like this post and think others can benefit from the info, please give us a +1 and a Share by clicking on the buttons below!