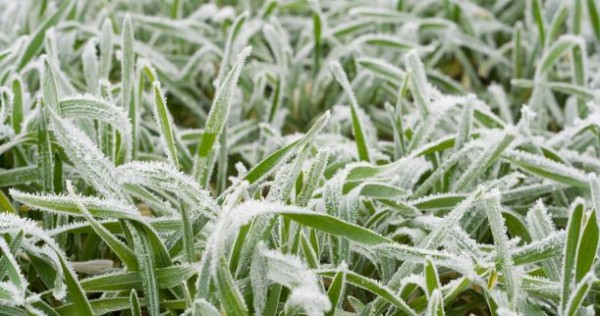 Custom building a green home also means incorporating a more environmentally-friendly yard and landscape that can be enjoyed in both summer and winter. Having fun in your backyard can be challenging once the weather conditions are cold. Luckily, the DFW area doesn't usually have harsh winters, let alone snow. However, it's always best to be prepared in the event that there are unexpected weather conditions. Keeping your backyard eco-friendly throughout the wintertime may also be difficult when you're not feeling like spending much time outside. Nevertheless, it isn't out of the question to have fun in your yard during winter while continually keeping it environmentally friendly. Here are just a few ways you can transform your yard into an eco-friendly winter haven which everybody will love.
Shut Off The Water In The Winter

– Once winter arrives, plants, grass, and other foliage don't need nearly as much water. However, a lot of people still continue irrigating even when it's not necessary. Limit the quantity of water used in your yard. Even though you don't use an irrigation system, decrease the volume of water used in the backyard. Rather than irrigating your grass and other plants each day, only water when it is absolutely necessary. Turning your irrigation system off when temperatures cool down will also help prevent wasted water. Cold temperature conditions can result in burst pipes in sprinkler systems which can cause additional water waste.

Set Up Areas That Are Animal Friendly

– Part of building a green home includes creating an eco-friendly area in the yard for animals, where they will be happy and feel safe. Hang several bird-feeders on the trees in the backyard or from the back porch. Spread bird seed across the bottom tree trunks and below other bird-feeders. The seed on the ground will bring birds that don't fly as well as all other types of wild birds. Make your bird-feeders out of recycled products.

Winterize Your Grass In An Environmentally Friendly Way

– All lawns should be winterized prior to the temperatures dropping. However, if you want to keep your backyard "green and eco-safe", you should look into applying organic or environmentally-friendly fertilizer on the lawn and garden. Prepare your grass prior to wintertime with eco-safe fertilizers. Plant turf and garden plants which are suitable for your region. By using the correct kind of grass and plants in your backyard, there isn't too much need for fertilizer or water.

Pesticides Aren't The Best Way To Go

– Pesticides may harm your household pets, along with any outdoor creatures that come to your yard. When you wish to discourage certain animals or weed growth, think about using natural solutions.

Trade Your Existing Outdoor Furniture For "Green" Items

– Use eco-friendly landscape lighting and furnishings which will allow you to continue to enjoy the outdoors during winter. Take pleasure in the chillier weather by setting an eco-friendly wood-burning stove in your yard. Use environmentally-safe outdoor lighting and holiday lights. Use garden furniture created from recycled materials out on your porch and in the yard.
Simply because the climate is colder, doesn't mean you can't delight in your yard. Having birdfeeders, exterior wood stoves and recycled furniture, you could have enjoyment outside, even during winter. Once you try to have a more eco-friendly yard along with your new green home, it will be more satisfying for you as well as the environment.
For more information on building a custom green home in DFW, or green living, please contact Bud Bartley Family of Builders at 972-318-3802.