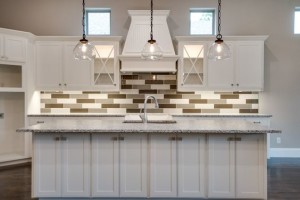 If you're dreaming of building a custom home in North Texas, you may not be sure where to start. When you're looking to build the house of your dreams, it can seem an extremely daunting task. With the tips we've included below, getting started on your custom home won't be nearly as intimidating!
What are your family's most pressing needs?
Of course you want a beautifully designed home, but it's vital to put your family's needs first and foremost. What kind of living space is important so that your family can live life comfortably, in functional spaces? Ask yourself:
In the home you currently live in, which rooms are your favorites? What features work well?
What are you missing in your current home, or what features/spaces are really unnecessary? It's important to know what doesn't work for your family in your current home.
What are your family's living patterns? Which rooms do you use most from day-to-day, and where does there seem to be "traffic jams" or problems when everyone's getting ready for the day?
Keep your budget in mind while meeting your style goals
What is your family's lifestyle? This is important when deciding on the style of your home, although you do want to keep your personal style preferences in mind as well. Ask yourself:
Is your lifestyle and personal taste more laid back and relaxed, or formal and refined?
Is your home generally your haven for relaxation, or does your family entertain frequently?
Do family members engage in hobbies that require more space in your home?
Are you considering a home in the suburbs, on the water, or other type of neighborhood?
Information and guidance help your custom home builder get the project underway
After you have considered all of the above and have a good idea on the style of home you want and your family's needs, use this information to provide your builder with direction. This is when it's time for you decide when you will have a conversation with your home builder and make sure that everyone involved in the design/build process is on the same page in regards to planning and execution. You also want to make sure there is a clear timeline. For instance, ask how you can expect the development to come along through each stage of the building process.
At Bud Bartley Family of Builders, our North Texas custom home builders are dedicated to exceptional quality and beauty, delivering the home that perfectly suits your family's lifestyle and design preferences. Never settle for less than the best!