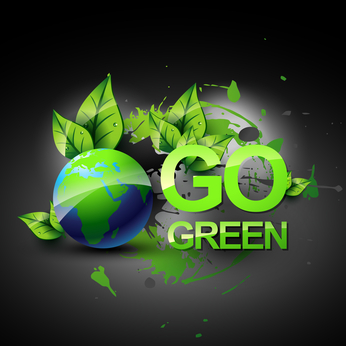 Many people want to do what they can to improve the environment for future generations, which includes building a "green" or eco-friendly home. The problem is, most don't really know just what this means. What makes a home green? As Dallas green home builders, we hope to answer a few of your questions below, so that you understand what it really means for a home to be green.
Essentially, a home that's considered "green" is one that is environmentally friendly and sustainable. In designing and constructing the home, natural, sustainable materials are used. Together, the construction, design, and materials used make your home healthier for your family, increase energy efficiency, and use fewer natural resources.
According to the EPA (Environmental Protection Agency), the description of green building is "the practice of creating healthier and more resource-efficient models of construction, renovation, operation, maintenance, and demolition." You may or may not be surprised to learn that Japan, the Netherlands, and Germany are significantly more advanced in building environmentally friendly homes and buildings than we are here in the United States. In fact, it has long been a tradition in Asia to design homes, office buildings, and other structures considering the land, rather than the building!
Green materials include recycled or reusable materials, salvaged wood, materials consisting of recycled content, those that are durable, lasting longer than conventional materials used in traditional homes, and should be locally available to reduce costs. To be considered green, materials must be energy efficient, improve air quality, help conserve water, and be affordable or more cost-effective.
In short, building a green home in Flower Mound or surrounding Dallas communities offers great benefits for your family, the environment, and future generations.
At Bud Bartley Family of Builders, we invite you to learn more about the process of building an environmentally friendly home by visiting our GreenSmart Education page.