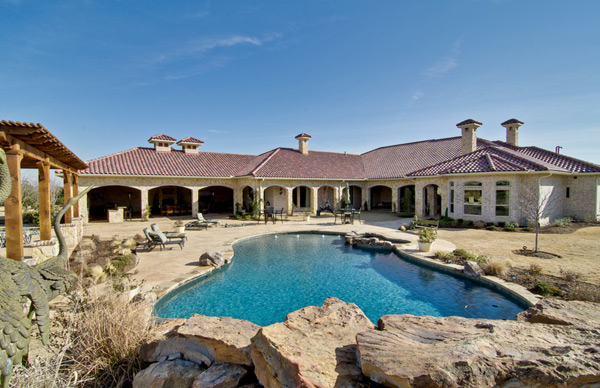 As trusted Dallas green home builders for decades, our team at Bud Bartley Family of Builders knows that today's homes are not only built efficiently and beautifully constructed, they're built so that homeowners can experience luxury and comfort upon moving in. Because homes are designed to your customized specifications, your expectations of luxurious living are met right away – even surpassed!
What are the top trends in luxury living in the North Texas area today?
Building 'green,' or energy efficient homes. Some people believe that building a luxurious custom home or building one that is energy efficient are two different concepts – not so! You don't have to sacrifice luxury for a home that is environmentally friendly. In fact, building with energy efficiency in mind through the use of solar panels, Energy Star appliances, geothermal heating systems and other concepts is one of the most popular trends in custom home building today.
Including spaces designed for entertainment. Another highly popular trend, today's Dallas green homes often include spaces that are designated for entertainment, whether a distinctive deck complete with barbecue accommodations or a wine cellar instead of a walk-out basement.
Leisurely living encompasses technology. Today, more and more people are becoming "techies" due to the ever-increasing use of iPads, smartphones, and other devices that allow the use of apps. These applications often control everything from your entertainment center to home security systems.
Other popular trends in luxurious living include maximizing the use of every space in your home; many homeowners are more interested in spaces that are functional as well, such as a game or computer room over a formal dining room that may never be used.
At Bud Bartley Family of Builders, we are the Dallas green home builders you can rely on to build a home that's not only energy efficient, but designed for your unique needs – and always distinctively beautiful.