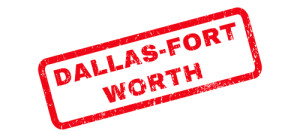 While the South and Southwest regions of the U.S. are dominating new residential construction across the nation, according to Builder Magazine, for the first time in seven years the Dallas-Ft. Worth Metro has pulled ahead of Houston in the latest annual ranking report, and now sits in the number one position of the top 50 new-home markets by closings! As custom home builders in Flower Mound and throughout North Texas, this is news we're very excited to share.
Which other states are listed in the top 50 new-home markets across the U.S.? Some examples include the Charlotte, NC area; Atlanta, GA area; Phoenix/Scottsdale, AZ; and Orlando, FL and surrounding cities. What's even more amazing is that, of the top 10, four markets are located in the state of Texas including Houston/Sugar Land, Austin/Round Rock, and the San Antonio/New Braunfels area. Quite an accomplishment, and one we're extremely proud of.
What's driving the demand for new home construction in North Texas? According to reports, a strong population growth in the state, possibly due to the ever-growing number of jobs as some of the most recognized companies and corporations move into the area. The Dallas area has been a sought-after destination of potential homeowners for years, not only because of job availability but lifestyle, education, entertainment, a lower cost of living, and the fact that most cities are extremely family-friendly – important to young families with children. Of course, there's also the fact that upscale communities such as Flower Mound and Highland Village offer beautifully designed, quality homes in secure surroundings, where neighbors quickly become friends.
The average time a home remains on the market in the state is 55 days, however in the Dallas-Ft. Worth area homes stay on the market for an average of 30 to 31 days. According to ConstructionDIVE, North Texas was reporting three months of inventory at the time the Builder Magazine 2017 Local Leaders list came out.
As are other builders in North Texas, the team at Bud Bartley Family of Builders is working hard on building quality custom homes in order to provide comfortable, beautiful living spaces to those flocking into our wonderful communities. With several Saddlewood of Flower Mound custom built homes in the works at the current time, more are on the way! Check out our team of builders if you're coming to the Dallas area in the near future.