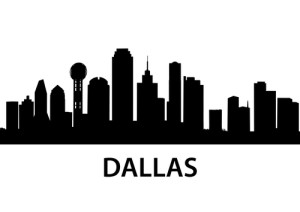 In recent years, North Texas has been THE destination of homeowners for a variety of reasons. The Dallas area is a highly popular region for those looking for low unemployment rates, great schools, and beautiful homes. If you're considering Dallas custom homes, there are plenty of reasons to make the move which we'll reveal below.
Jobs are plentiful. With companies such as Lockheed Martin, Toyota, AT&T, Tenet Healthcare, and other giants located in the Dallas-Ft. Worth metroplex, the job market is continuously growing – good news for those who want to feel confident about their future employment.
Never a shortage of things to do. Maybe you love shopping or fine dining, riding horses, sporting events, fishing or camping, culture, a night out on the town dancing, or visiting the Dallas Museum of Art. One thing is for sure, you could spend months and never do all there is to do!
A great quality of life that doesn't cost as much. While North Texas is known for upscale, luxurious communities, you don't have to spend a small fortune to enjoy a great quality of life. Utilities are typically cheaper than in many other states, and because we have our own power grid, even electricity doesn't usually cost as much as in most states.
Exceptional educational opportunities. From grade school to high school and college, North Texas has an abundance of excellent schools, including both public and private. Some of the secondary colleges and universities well-known across the U.S. include TCU (Texas Christian University), the University of North Texas, Southern Methodist University, and Texas Women's University.
Communities that are safe and family-friendly. The majority of upscale communities in the Dallas area are great for families who want their children to feel safe and secure. Whether riding bikes, taking a walk, or just enjoying the great outdoors, you can feel safe knowing the area is family-friendly, and that you'll quickly make friends with your neighbors.
The number of new homes is unimaginable. Over the past few years, it's been tough for Dallas custom home builders to keep up with demand! With so many families flocking to North Texas, homes in Flower Mound, Highland Village, Argyle, and other communities can't seem to go up fast enough. Why not enjoy a privileged lifestyle surrounded by all the beauty and amenities Texas has to offer?
At Bud Bartley Family of Builders, we cater to families who want a custom built home that delivers on your dreams and expectations of what a beautiful, comfortable, and welcoming home should be. If you're considering a move to North Texas, you're not alone! Give us a call today and let's begin work on the dream of a lifetime.