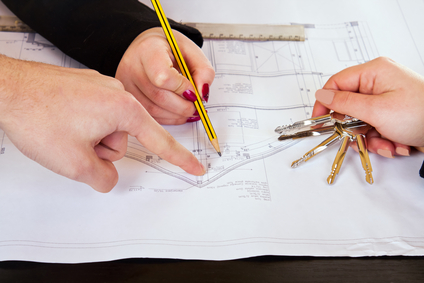 As trusted leaders in Dallas custom home building, we want those considering a custom home in the Flower Mound or North Texas area to understand that there is much more involved than simply deciding on a floor plan and throwing up a home in the least amount of time possible. It's an exciting time, and you're anxious to see your new home in its completed state so you can revel in its beauty and design. First things first!
Before you get in too big a hurry, consider these tips:
Location. Do you already have your own land, or have you yet to decide exactly where you'll put that new home? Think about how far from town you want to live, and convenience. Would your family love to live near a lake for convenient boating and fishing? Are you an avid golfer who needs a course nearby? It can become a chore if you live too far away from conveniences such as shopping, dining, family entertainment, etc.
What is your lifestyle? Not every family needs or wants a multi-level home, and your family's health may determine whether your home should be built on a single level. Do you anticipate elderly parents someday living with you, or is there a handicapped member of your family? Some homes offer more mobility, such as wheelchair access. Also think about factors such as whether your family may grow larger in coming years when planning your custom home.
Have you thought about the layout of your new home? Some people prefer bedrooms that are all in one area of the home, while others prefer the master bedroom to be separate, or the children's bedrooms to be upstairs. If you entertain frequently, you may want the convenience of a great room that's open to the kitchen/dining area. Discuss these things with an architect or your builder, and share your thoughts on what your dream home should be.
Luxury. Most families with significant incomes are used to easy access and enjoyment of the finer things in life. Naturally you want an elegant and beautiful upscale home, but what about other amenities such as living in a master planned community, breathtaking views of gorgeous landscapes, hiking, golf, and other things that make life its most enjoyable? Not only is your home important to your happiness, but atmosphere matters as well.
Before you begin work on your custom Flower Mound or Dallas home, give these things some thought. After all, you may be living in your dream home for years or even the rest of your life, so you don't want to make any mistakes you'll regret.
Let the trusted builders at Bud Bartley Homes build your next custom home! We've been satisfying our customers' needs for more than 30 years, and are passionate about what we do.