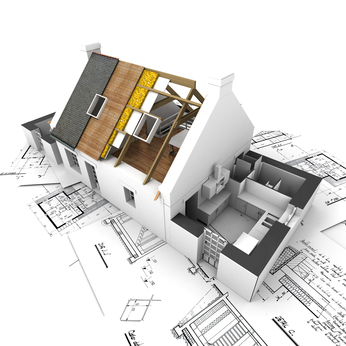 At Bud Bartley Homes, we know there are myths surrounding custom built homes in the Dallas and Flower Mound areas. Building a custom home takes too much time, there are hidden costs, it's a real hassle, etc.
The fact is, none of these myths are true. Here are the facts:
Myth #1: A custom built home is too expensive
Sure, innovative design options and newer features typically have made building a custom home vs. buying a home that's already built a bit more costly, but the housing market has shifted and the gap in price is substantially more narrow today. In fact, we believe you'll be surprised at just how affordable a custom built Flower Mound home can be!
Myth #2: Hidden costs are involved
No! While this may be true with some builders who do not clearly communicate with clients and who try to "sneak in" hidden costs, most builders do not engage in this type of unscrupulous behavior – and if they do, it will eventually cost them their careers.
One of our top priorities is clear communication with our clients. We believe there should be an open line at all times during the building process. Additionally, an itemized list of details and specifications will help alleviate some of the client's fears, and assure that there are no unpleasant surprises during or after the building process.
Myth #3: It takes too long to build
Think of the time you would spend looking for the perfect home if you were to buy one which was already built. Add to that the fact that some detail about that home probably wouldn't be to your liking, so a little remodeling or updating (paint, flooring, cabinets, etc.) may be in order. Custom built homes can go up in no time at all today, thanks to modern building technology. The perfect lot, the perfect home – no looking at a dozen homes and ultimately still not being perfectly happy in the end.
If you've been considering a Dallas custom homebuilder for your Flower Mound home but were afraid these myths were true, relax. There is no other experience in life quite like building the home of your dreams affordably and within a brief period of time! Trust Bud Bartley Homes when you're in the market for a trusted and reputable builder of custom and semi-custom homes.