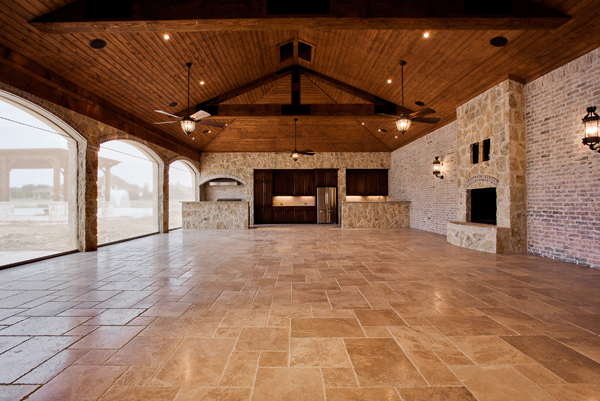 Perhaps you're considering a custom or semi-custom Dallas or Highland Village home, and are weighing the pros and cons. Most people decide to build a custom home because they simply cannot find a home with the exact amenities they're looking for. With a custom home, you are in control; you can have the home of your dreams, complete with your own sense of style and every amenity you desire.
What is a semi-custom built home?
A semi-custom home is essentially a home that is already planned and designed. Instead of choosing a home that is already built and filled with appliances, fixtures and even color schemes, you get to make those choices. While the design may already be laid out, the homeowner chooses paint colors, counter tops, fixtures, etc. Your home will reflect your own style, because you do get to make many of the choices.
In addition, building a semi-custom built home is significantly less costly due to the fact that many of the materials used in building the home are purchased by the builder in bulk; the savings are passed on to the homebuyer.
Advantages of Dallas custom homes
Custom homes are exactly that – customized to your specifications in every area, whether it is the square footage, number of bedrooms, materials used in flooring, even the layout of the rooms.
Can you save money when building a custom home in the Highland Village/Dallas area? Yes you can. While this is the most costly type of home, you can create a budget at the beginning so that you are aware at all points during the process of how much you are spending. This will help in keeping your design ideas in check, so that you avoid going over your budget.
Your dream home comes to life. A custom-built home allows you to live your dream, to have that home you've always wanted. Every little detail from an arched doorway or bay window to the tiniest details such as kitchen cabinet door/drawer knobs can be realized.
Whether you choose to build a custom or semi-custom home, the result will be a home that is truly yours and not simply a house full of someone else's ideas and design preferences. At Bud Bartley Homes, we build beautiful, elegant homes that homeowners never want to leave, and that are built by the finest craftsmen using quality, durable materials that last a lifetime.