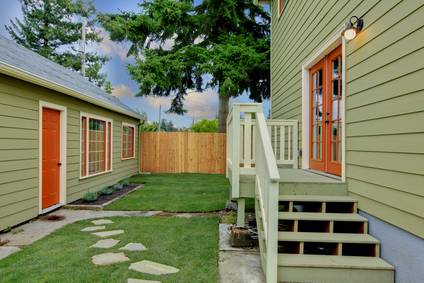 Today, more and more families are choosing to "look after" parents as they grow older. At Bud Bartley Family of Builders, many of our custom new homes in Argyle Texas are designed with mother-in-law suites, which makes it possible for a parent to enjoy privacy and luxurious surroundings without living alone. As a family, it's important that you have spaces that are somewhat separate, so that you and/or your parent never feel like you are intruding on one another's privacy.
A mother-in-law suite is a great idea, whether a parent will live with you on a permanent basis or come to visit several times each year for an extended stay. As a trusted custom home builder for more than three decades, we are proud to offer beautiful, distinctive homes in Argyle that make it possible for families to enjoy comfortable living spaces regardless of the situation.
Years ago, a family unit typically consisted of parents and children; today, many of the older generation are raising their grandchildren, and grown children are choosing to have their parents live within their own living quarters, rather than in retirement communities or nursing homes. Our custom homes in Argyle make it possible for your entire family to enjoy elegant, comfortable spaces designed in a way that's unique to the needs of your particular family. Mother-in-law suites allow a parent to maintain a sense of independence, while still having the security of family within close proximity.
If you're in the market for a new home in Argyle, Texas, designed to meet the changing needs of families today, count on Bud Bartley Family of Builders. We're the experts when it comes to quality and unsurpassed craftsmanship in a home you will be proud to call your own for decades to come!