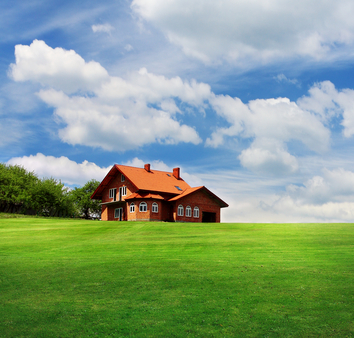 Dallas is one of the most popular cities in the U.S. for homeowners, but many people simply don't desire to live smack in the middle of a busy, bustling city. Ponder is a great place to build a new custom home for those who want to enjoy all the advantages of a large metropolitan area without actually living there. With a population of just 1,395 people in 2012, Ponder is a small community that lets families enjoy the best of both worlds!
Even when you're considering a new custom built home, certain factors are still important such as the cost of living, schools, crime rate, and community. You'll be happy to know that Ponder's cost of living is 6.4 % lower than the average cost of living in the U.S. Located in Denton County, your family will enjoy living in the home of your dreams in a quiet, serene setting just a stone's throw away from the Dallas-Ft. Worth metro area! There's much to be said for living life in a peaceful, quiet setting where you know all your neighbors and can experience nature at its best.
Some people enjoy living in a rural area away from the constant noise and bustle of a larger city; however, being close to the best restaurants, shopping, culture, and sports events definitely gives you an advantage! If you're looking to have a beautiful new custom home built in a rural area that's just minutes away from one of the most popular cities in the nation, consider Ponder. Peaceful, serene, tranquil, and beautiful, the best place to live when you desire to be just far enough out to say you live "in the country."
Bud Bartley Family of Builders builds new custom homes in Ponder TX that are elegant, distinctive, and most important of all, crafted by talented professionals who take pride in a job well done. Call us today, and let us build your dream home!