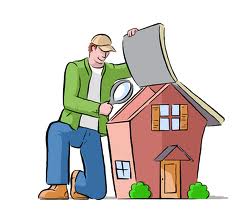 If you're looking to build a custom home in Highland Village or Flower Mound, there are certain things you need to know about your builder before you just take the leap and hire a company you know nothing about. As a builder of custom homes in Denton County for more than 30 years, the professionals at Bud Bartley Homes believe that you should know all you can about your builder. After all, a home is the biggest investment you will ever make – and you want your home to meet your expectations when the job is complete!
Unlike buying a home that is already built, a custom home allows you to have control over even the smallest details, such as cabinet hardware, floor colors and materials, etc. Ultimately, your home will be exactly as you have envisioned it, with your own personal and distinctive touches. This is why it is so important that you know your builder.
Here are a few pointers to get you off on the right track with a custom home builder:
Is your builder licensed? Your builder should have a thorough understanding of construction codes and should be financially stable, two qualifications usually required in order to be licensed by the state.
How much experience does the builder you are considering have? Extensive experience is desirable when you're going to be shelling out a substantial amount of money. Ask plenty of questions regarding years of experience, expertise level of subcontractors, etc. – and also ask for references from past clients. Your custom home builder should be more than happy to give you references if the company is reputable.
Is the builder financially stable? While you may think this is a "nosy" question, you want to be certain the builder won't get your home halfway completed, then drop out of sight! You want to be sure that the company will be around for the long-term in case there are any issues in future years. Don't be shy about asking the builder for trade or bank credit references.
Do you feel that you have a good rapport with the builder? It is critical that you can "get along" with the builder, because you will be extensively involved in the construction and design of your home. It makes no difference how good the builder looks on paper if you cannot get along!
At Bud Bartley Homes, we believe in a close, trusting relationship with our clients. Those who desire elegant, distinctive custom homes in Denton County can rely on us for exceptional quality in every aspect of home building.
Want to know a little more about us? Give us a call at 972-318-3802, and we'll be happy to chat with you!