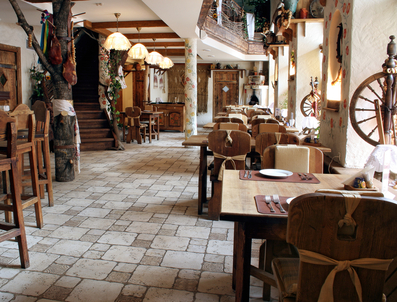 There are plenty of great communities in which to build a new custom home in North Texas, and Roanoke is one of them. Appointed as The Unique Dining Capital of Texas by the Texas House of Representatives, Roanoke is where you will find not only elegant dining experiences, but those that are "down home delicious" as well.
Many families desire to build a new custom home in Roanoke not only because of the spectacular dining choices, but because of the charming, small town atmosphere. Perhaps you have considered building in the Dallas area, but prefer a spot that's less crowded and busy, one that your family will love for its laid back atmosphere and quiet, peaceful surroundings. Imagine the home of your dreams on that perfect piece of land, a feeling of serenity like you have never experienced before. Instead of the hustle and bustle and constant noise with metropolitan areas that seem never to sleep or slow down the pace, you can enjoy living life at a slower pace. After all, Dallas is just a few minutes away when you need a little excitement, fun, or culture!
Building a custom home in Roanoke is ideal for those who enjoy being surrounded with a sense of history with eclectic and creative shops lining charming old streets, along with more than 40 restaurants. From March through September, you can enjoy Evenings on Oak Street, a free concert series perfect for relaxing after a hard day. Or, just sit back on your own deck and enjoy the solitude! You can simply live life, or enjoy an enhanced living experience – it's all up to you.
At Bud Bartley Family of Builders, we've been building custom homes in north Texas for more than three decades. We understand that while bigger cities do have their advantages, nothing is quite like living in a smaller community where you know your neighbors, and can sit outdoors and listen to the crickets at night. Call us today, and let us work with you to make your visions of your dream home become a reality.