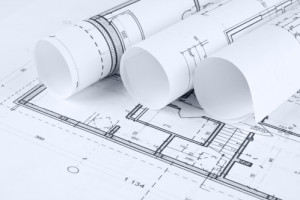 Many people who are considering a custom home in Flower Mound only think about the builder. While the builder you choose is critical, it's also important to think about the architect design aspect of your home. Without architectural design, how will your new custom home reflect your unique style preference and personality? A close relationship between the builder and design architect is critical to the finished product!
You may think it's best to work with an architect who can design exactly what you have in mind, without the builder being present. This usually results in a home that may be way beyond your budget. Why is this? Design architects know their own business, but don't always have insight into cost considerations or the detailed construction required for certain architectural elements. It can end up being a big, confusing, and costly mess. It's always best to work with a custom home builder who works directly with a residential architect so that everyone is on the same page.
Why do you need an architect? While builders are certainly talented and creative, design architects specialize in this area and have an eye for design. This is important because you want a home that's not only beautiful, but also functional and laid out in a way that suits the needs of your family. Building design is essential to a home that's visually appealing; after all, a home isn't just a bunch of boards, nails, and siding thrown up!
When you have a Flower Mound custom home builder who works closely with the architect, you can rest assured of the beautiful home you have dreamed of, while staying within your budget. A skilled architect provides the builder with well-written specifications that are detailed so that the building process flows seamlessly and all of the pieces fit together as they should.
At Bud Bartley Family of Builders, it is our job to keep costs in line while ensuring outstanding architectural design. If you're considering a custom home in North Texas, be sure your builder and design architect work closely so the finished product is the dream home you've envisioned!