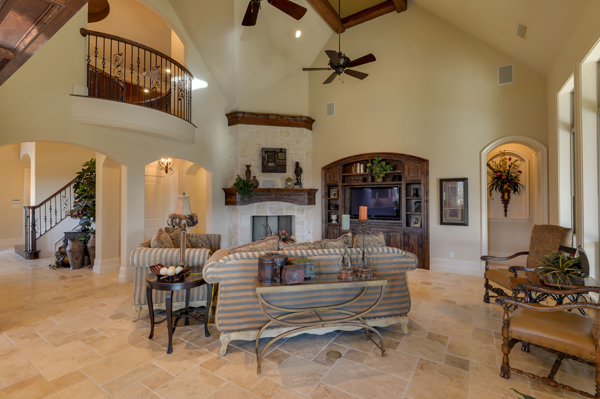 Highland Village is a distinctive, prestigious community that, while a suburb of Dallas, has its own unique flavor and atmosphere. Hugging the western branch of Lewisville Lake on the south side, Highland Village has a population of about 16,000, and offers peaceful, beautiful surroundings for those who enjoy bigger cities like Dallas, but who would rather live in an area that is far less hectic, noisy, and congested. As custom home builders who have worked in the industry for more than 30 years, we focus on helping homeowners live their dream of owning an elegant, distinctive home that is not only beautiful in appearance, but designed incorporating green features that help improve the environment for your family, and future generations.
If you are considering a custom built home for your young family, understanding the demographics of where you choose to live is essential. The average age of adults living in Highland Village is 37, and more than 3/4 of the population is college educated. Described by many as an affluent, progressive, and a growing community, Highland Village is the ideal location for those who want to enjoy an enhanced living experience and get the most out of life.
With ample opportunities to enjoy fishing, soccer, baseball, basketball, grilling and picnicking at the park, hiking the trails, or playing a round of golf, Highland Village is where you will enjoy good neighbors and a relaxed atmosphere. Just minutes from Dallas, access to the DFW airport is easy, great for frequent travelers. When you're in the mood to explore all of the culture, shopping, art, or sports in Dallas, it's just about 29 miles away, so you won't have to drive for hours to make the trip.
At Bud Bartley Custom Homes, our mission is to provide those who expect more out of life with quality, exquisite homes that add to the enjoyment of life. Come see what we have to offer in custom Highland Village homes, or start designing yours today!