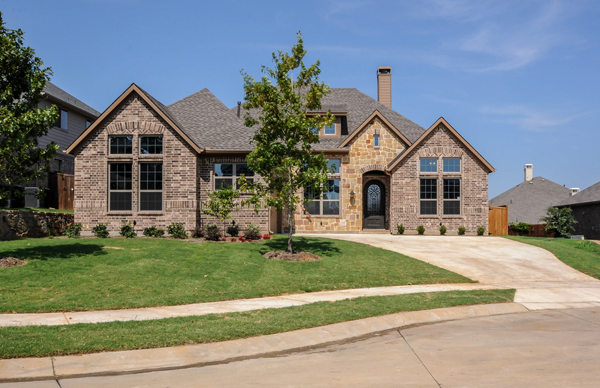 Today, mother-in-law suites have become highly popular as more adult children and their aging parents choose to live in close proximity, but still desire to maintain a sense of privacy and independence from one another. At Bud Bartley Family of Builders, our green homes in Flower Mound let your family enjoy living life the way you choose to! If you're interested in a custom home, we engage in custom home building practices as well.
Flower Mound is where you will find distinctive, beautifully designed homes for those who enjoy living the good life. Many career professionals today are looking to build a home that makes it possible for an aging parent to live on the premises in a special area all their own. While your family wants to enjoy privacy, those in their golden years deserve a measure of privacy as well, in surroundings they enjoy and feel comfortable in. As Flower Mound custom home builders, our mother-in-law suite options offer adult children and their parents peace of mind, a secure feeling that just isn't possible when a parent resides in a totally separate residence or senior living environment, perhaps miles away or even in another city.
Today, family units are growing. Instead of a family unit consisting of parents and their children, families often include a spouse's parent. While this type of arrangement sometimes results in conflict, there is a way to enjoy the benefits without disrupting the harmony in the family. Many new custom homes in Flower Mound include mother-in-law suites that make it possible for an aging parent to enjoy his or her own living spaces and privacy, while being in close proximity to loved ones. It's the ideal solution to an age-old problem!
For more than three decades Bud Bartley Family of Builders has been a trusted leader in quality, distinctive custom homes in Flower Mound and across North Texas. Contact us today to learn more about our mother-in-law suite options and our green building practices! We understand a house is not a just a house – it's a home, the place where your life happens.